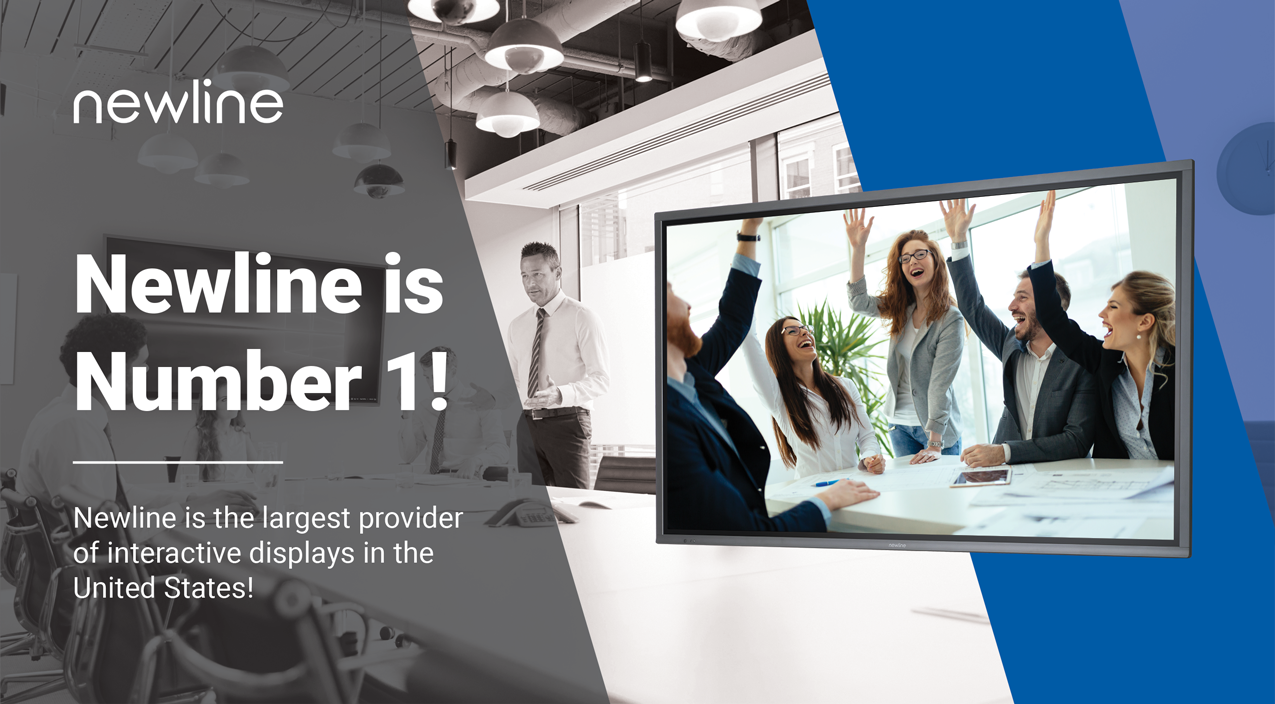 ALLEN, TX (November 30, 2021) – Newline Interactive, the leading provider of quality interactive touch displays and collaboration solutions, announced today that it is now the number one market share leader of Interactive Flat Panel Displays in the United States.
According to the Quarter 3, 2021 World Interactive Displays Report published by Futuresouce Consulting, Newline's market share in the third quarter of 2021 has risen to 21.1%, up from just 11.5% in Q3 2020, surpassing that of Viewsonic®, Promethean®, SMART® and others.
"We are beyond pleased to be named the number one market share leader in the US interactive display market," said Chris Bradford, Newline President. "This is a milestone for us, and we couldn't have done it without the hard work of the Newline team."
Newline Interactive provides innovative technology that allows teams and classrooms to better collaborate. In the last three years, they've continued to grow their business with new product releases and enhancements. Because of their unique business model, they can respond to customer demands and market changes quickly.
Additionally, Bradford credits an innovative product line and world-class training and support with the company's growth. He said, "Our commitment to Newline's core values of always providing the easiest to use products coupled with innovation has positioned us for continued growth. We will continue to strive for excellence in product development and service to our customers."
About Newline Interactive
Headquartered in Allen, Texas, Newline Interactive is a leading supplier of interactive touch screens and innovative software that increases productivity and enables collaboration.  Newline Interactive develops products that help organizations in a wide range of vertical markets including financial services, education, healthcare, law enforcement, manufacturing, municipalities, and legal services.