Newline Interactive, the world-leading interactive display brand, has partnered up with PT V2 Indonesia, a leading provider of audiovisual technology. The partnership will be unveiling the advanced unified collaboration solutions at IISMEX 2019 (Indonesia International Smart City Expo & Forum). The state-of-art, intuitive collaboration experience offered by Newline TRUTOUCH X Series is being demonstrated on July 17th – 19th at booth #L030 in the main lobby of Plenary Hall at the Jakarta Convention Center.
"Indonesia has one of the largest economies in Southeast Asia. With 98 cities and 416 regencies now developing into smart cities, Indonesia will be the greatest smart nation in the foreseeable future," said General Manager Eric Lee. "Newline sees the promising potential of the smart city market in Indonesia. We are confident that the cutting-edge, high-quality, yet affordable solution package provided by Newline shall transform the cities of Indonesia."
"As the major value-added distributor of professional AV equipment and accessories in Indonesia, PT V2 is dedicated to achieving customer success with future technology. We recognize the superior collaborative solutions Newline provides, and are honored having the opportunity to cooperate with it. We believe Newline is the market game-changer, and by partnering up together, we shall revolutionize the modern smart workspace of Indonesia." Rudi Hidayat, CEO of PT V2 Indonesia commented.
Newline TRUTOUCH X Series is an all-in-one solution for collaboration that is immersive, unified, and effective. Equipped with a built-in OPS PC, intelligent touch technology, 4K UHD resolution, two cameras, a microphone array and speakers, TRUTOUCH X Series is designed for an advanced collaboration experience, providing government institutions and enterprises a competitive advantage to grow and glow.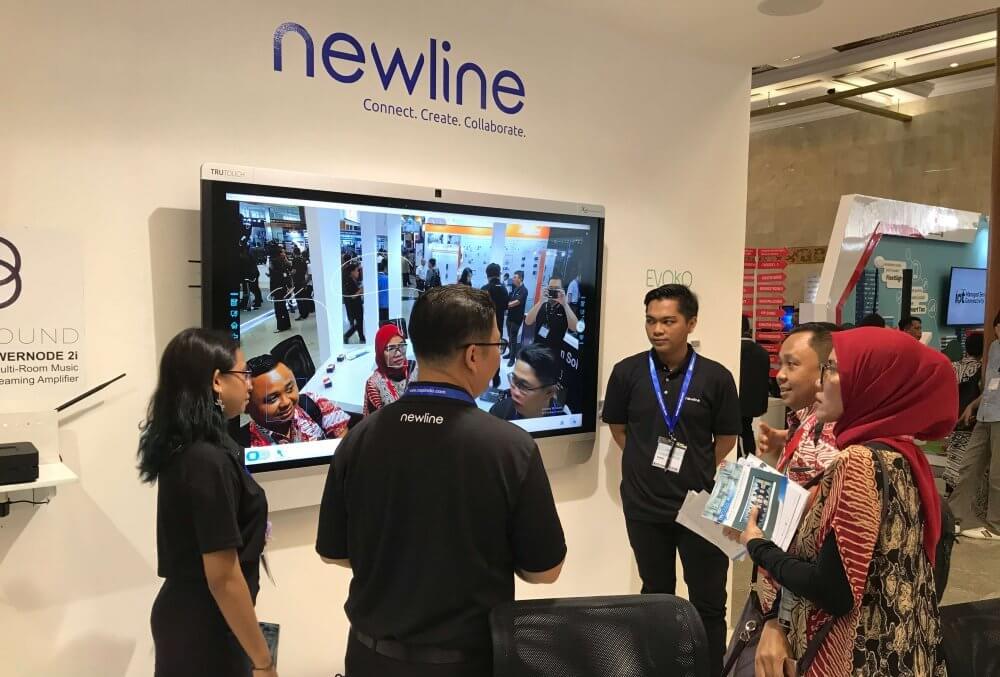 For more information, brochures, and product images, please contact:
Lily Liu: lily.l@newline-interactive.com, TEL: +886 (2) 8228 2089 ext.215
Jack Liao: jliao@newline-interactive.com, Tel: +886 (2) 8228 2089 ext.233
Follow our LinkedIn
About Newline
Headquartered in Plano, Texas, Newline Interactive is a leading supplier of interactive touch screens and innovative software that increases productivity and enables collaboration.  Newline Interactive develops products that help organizations in a wide range of vertical markets including financial services, education, healthcare, law enforcement, manufacturing, municipalities, and legal services.