Newline Interactive, a leading provider of quality interactive touch displays and collaboration solutions, announced in early June that it would be releasing three brand-new interactive touch displays. These displays were finally revealed at InfoComm, where attendees were able to get a first-hand look.
InfoComm is the largest pro-AV industry event in North America, with 1,000 exhibitors, thousands of products, and 44,000 attendees from 110 countries. The exhibition expands every year, and the 2019 edition, held June 12-14 in Orlando, Florida, was the biggest one yet.
The new display series that were welcomed into Newline Interactive's extensive lineup are the IP Series, NT series, and the Z5. These additions bring new and innovative features to the solutions Newline offers:
IP Series
P-cap touch technology with palm rejection for super smooth, responsive and intuitive writing
Optimized security for modern workspaces
NT series
The first non-touch display
Native wireless casting for seamless content sharing
Built-in file viewer for easy cloud drive access
Z5
55″ display perfect for huddle rooms and small spaces
Biometric fingerprint scanner for fast and secure access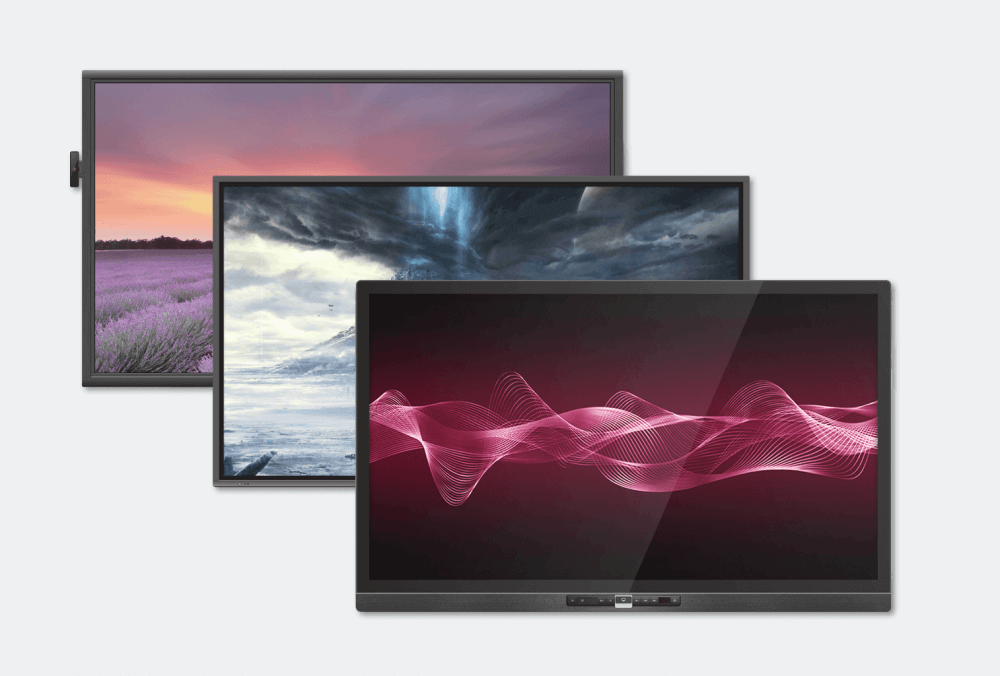 The launch of these new interactive display series is further proof that Newline continues to respond to market needs and innovate in the field of collaborative technology.
Present at InfoComm were some of the biggest AV-related news organizations, which covered the activity at the Newline booth extensively. rAVe Publications documented the entire lineup, from the new displays to the new software solutions, videos of which are available in the media page. rAVe Publications also interviewed Newline's director of sales Tyler Rittenhouse about the Intel UNITE Partnership. Watch the interview here.
This year's edition was Newline's best InfoComm yet! If you missed it, keep an eye on the events page to see where Newline is headed next.
About Newline
Headquartered in Plano, Texas, Newline Interactive is a leading supplier of interactive touch screens and innovative software that increases productivity and enables collaboration.  Newline Interactive develops products that help organizations in a wide range of vertical markets including financial services, education, healthcare, law enforcement, manufacturing, municipalities, and legal services.