The trend of globalization and technological innovation has changed and progressed beyond corporate meetings and workspaces. Collaborative meetings and video conferencing are no longer a product, but an aid to communication. Driving the change, Newline, the leading firm in the interactive display industry, showcased new collaboration solutions at InfoComm China 2019.
InfoComm China 2019 was held on July 17th – 19th in the China National Convention Center in Beijing. It is the largest AV technology, Unified Communications and Collaboration event in the APAC region, and features top global brands, focusing on new technology and innovations. Newline took the opportunity to reveal new models of interactive displays, including PTC, VNC and RSC Series. The solutions presented by Newline bring smart interaction and video conferencing, building a new workspace and making collaboration more effective.
The Newline PTC Series 75" model was one of the stars at InfoComm China. PTC Series, the flagship in the new range of solutions, adopts advanced P-Cap touch technology. Optical Bonding provides high contrast ratio and a wide viewing angle. The built-in omnidirectional microphone array and 4K camera with a superior quality soundbar give you the most advanced video conferencing experience. The PTC Series runs on Android 8.0, a powerful embedded interactive whiteboard, wireless casting, and allows users to bring their own devices to the meeting and share ideas easily and intuitively.
The VNC Series 65" model brings unified and effective collaboration to all workspaces. Advanced IR touch technology with 3mm touch accuracy gives you a smooth and intuitive writing experience. The Optically Bonded display features a built-in FHD camera and omnidirectional microphone array, and also runs on Android 8.0.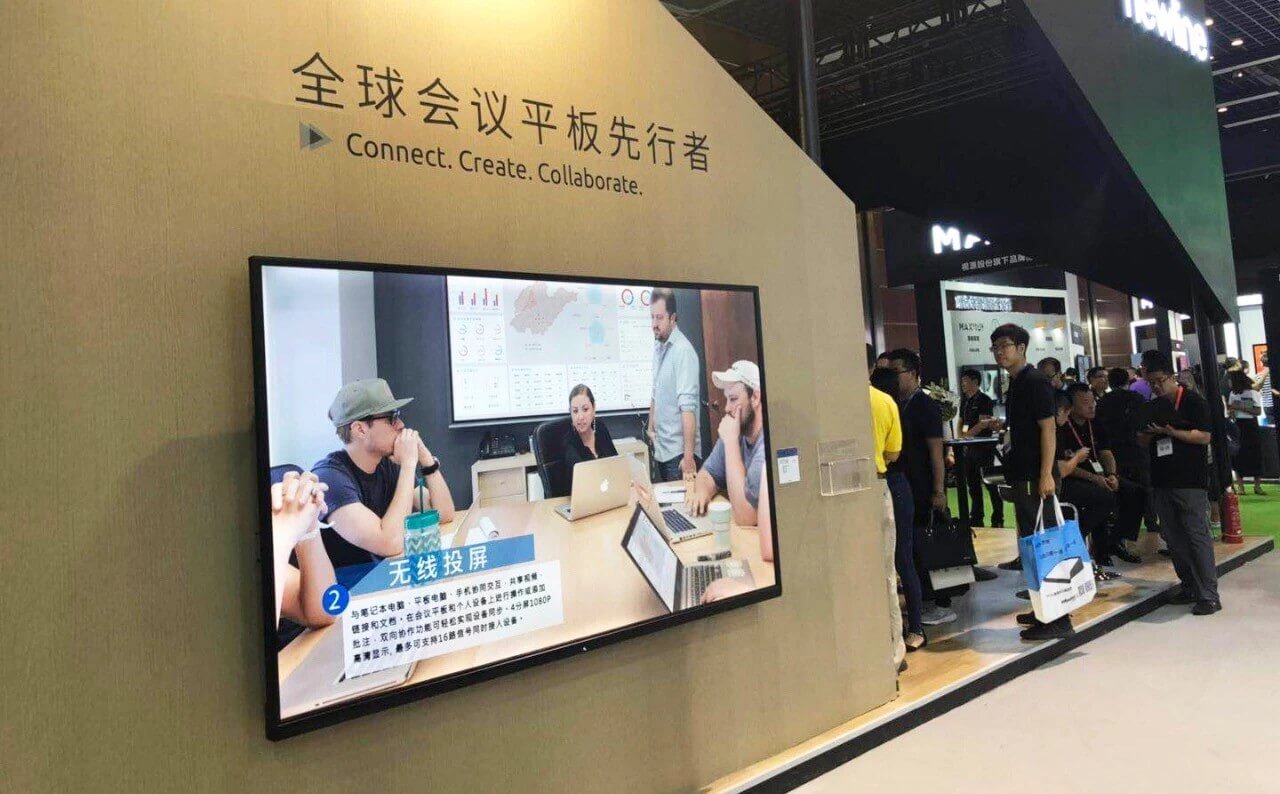 At the show were also two 75" RSC Series, the all-in-one solution for collaboration that is immersive, unified and effective. The RSC Series comes with a Windows/Android dual system that supports any conferencing and meeting software. The display features a slim frame design and a built-in FHD camera that captures the entire conference room. The microphone array reduces noise and cancels echo so your voice can be heard clearly from anywhere in the room.
The new Z5 Series is a 55" display perfectly suited for today's huddle spaces.
With a large screen, the IP Series 86" model makes video conferencing more immersive. This exciting new hardware development includes advanced features such as capacitive touch with palm rejection and is better optimized for security in the modern workspace.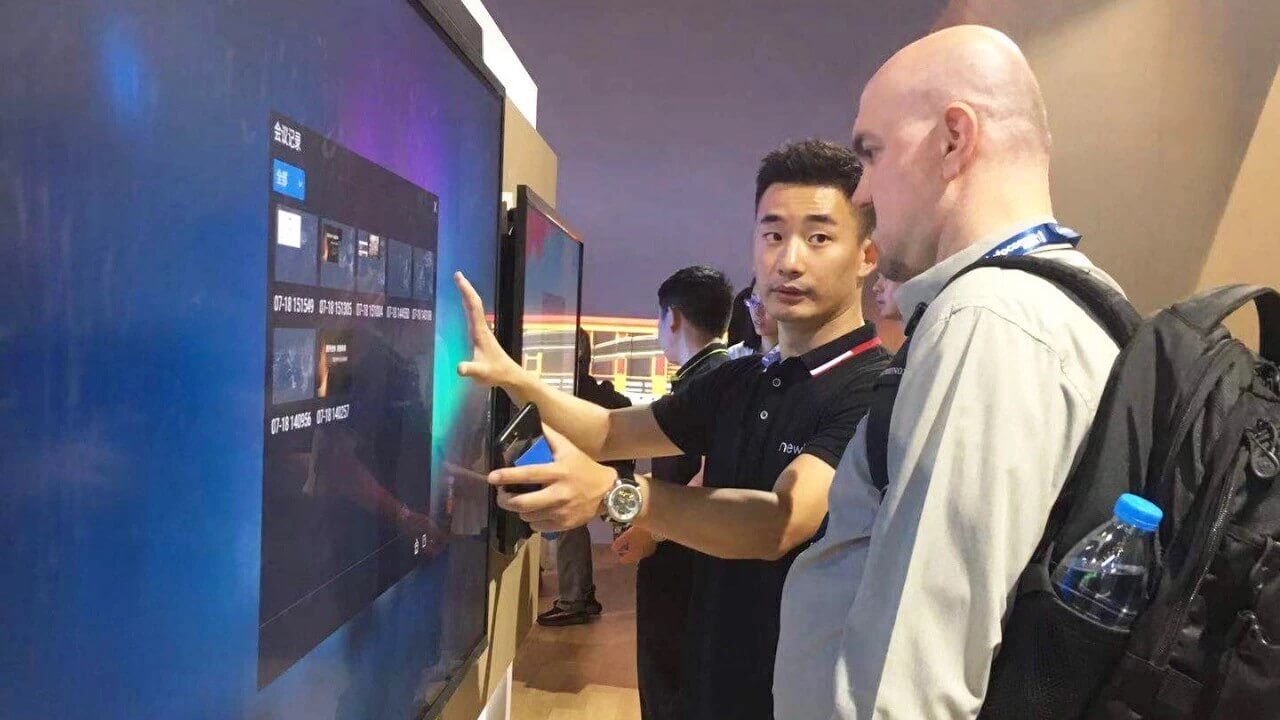 As the biggest model at the show, the 98" NT Series meets the need of spacious rooms such as a boardroom or a conferencing hall. With native wireless casting and a built-in file viewer for easy cloud drive access, this display allows users to show and share their information better.
With the interactive display lineup showcased at InfoComm China 2019, Newline showed the cutting-edge technology to users from the high-end audiovisual industry. Newline is committed to advancing into Chinese market, searching for new achievements in various applications and striving for greater success.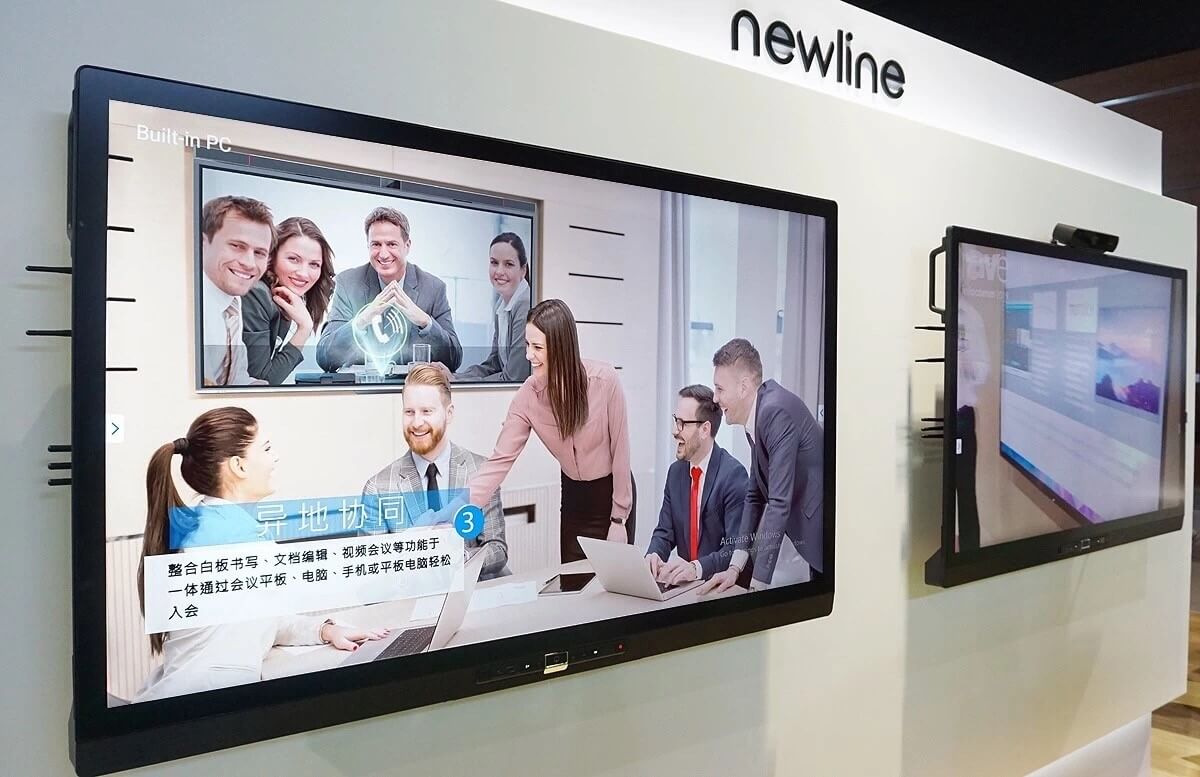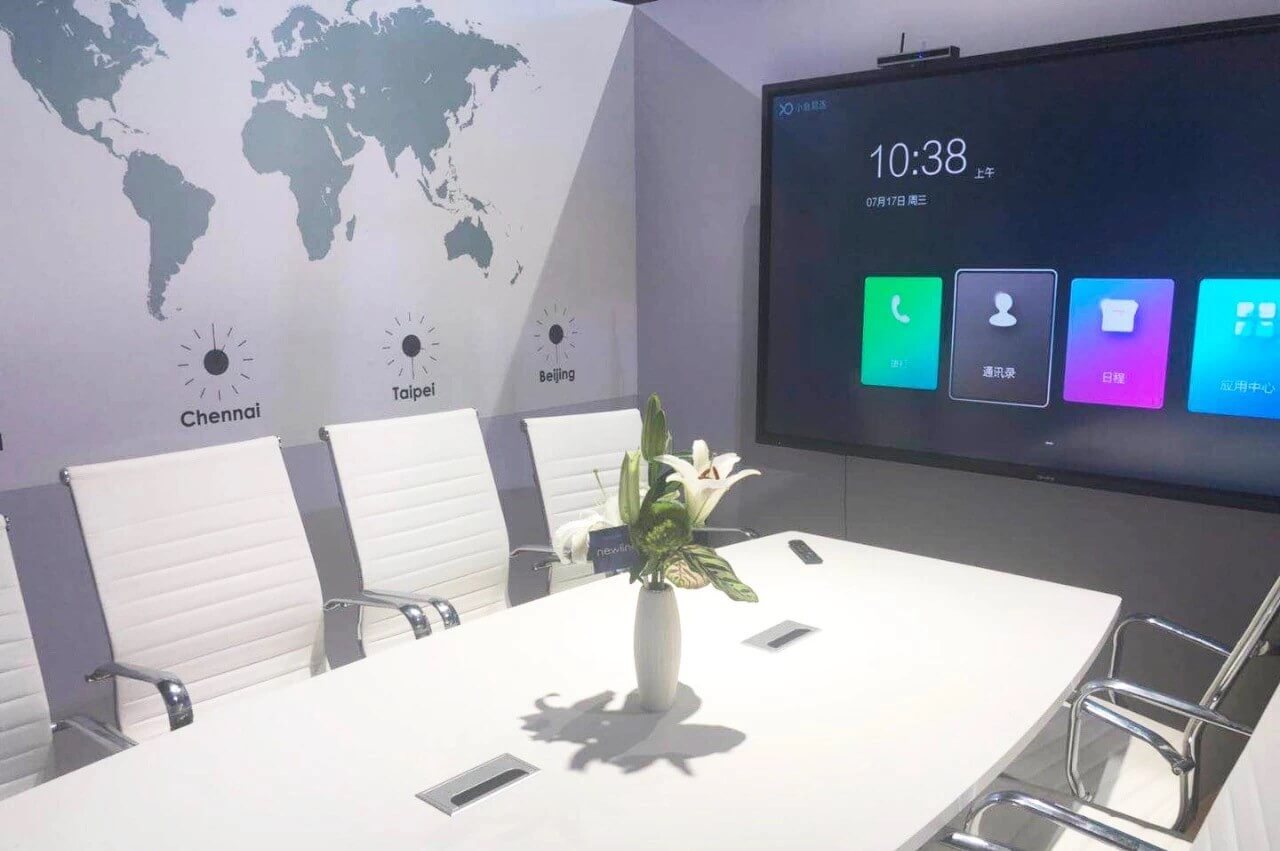 About Newline
Headquartered in Plano, Texas, Newline Interactive is a leading supplier of interactive touch screens and innovative software that increases productivity and enables collaboration.  Newline Interactive develops products that help organizations in a wide range of vertical markets including financial services, education, healthcare, law enforcement, manufacturing, municipalities, and legal services.