CAPTA LA ATENCIÓN DE TUS ESTUDIANTES
CON LOS CONTENIDOS EXISTENTES

Importa clases nativas

Licencia que no caduca

Accesoo con Google QR

Escritura natural

Modo escritorio

130+ herramientas específicas

Compatible con PC & Mac
IMPORTA CUALQUIER ARCHIVO FÁCILMENTE
Una herramienta de enseñanza interactiva fácil de usar con la que puedes importar de forma nativa tus lecciones existentes como IWB, SMART Notebook y Promethean Flipchart.
Se puede importar cualquier contenido, como imágenes, vídeo, PDF, PPT, texto, formas y mucho más.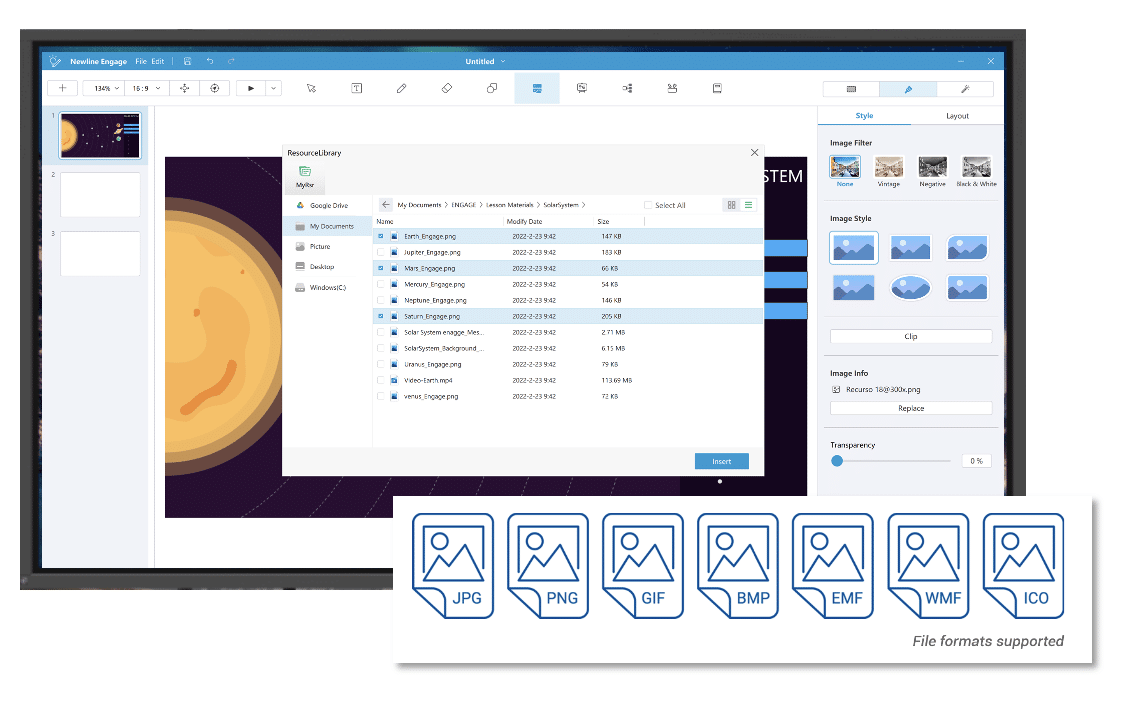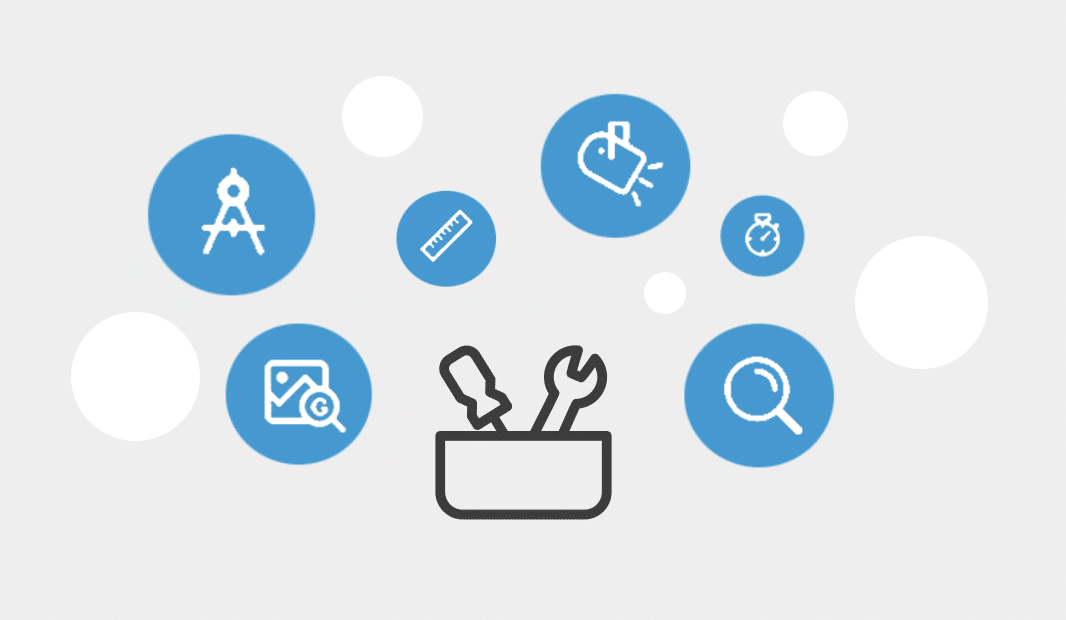 No inspiration? Use one of the free templates or use the whiteboard on the go with one of the 130+ subject-specific tools.
Solo tienes que escanear el código QR para acceder a tu cuenta de Google Drive en segundos. Puedes acceder a tus archivos y añadir imágenes a tus notas en la Pizarra.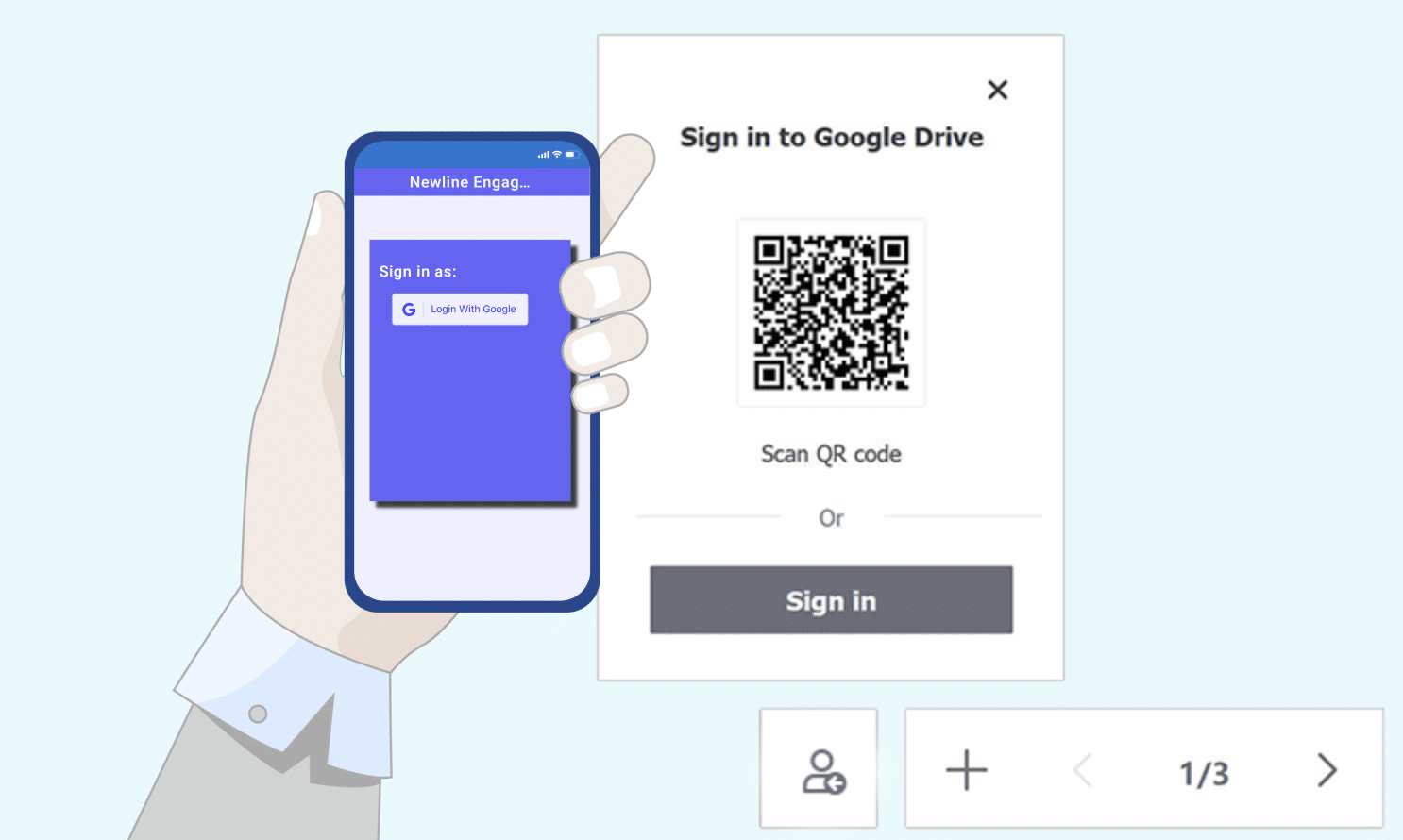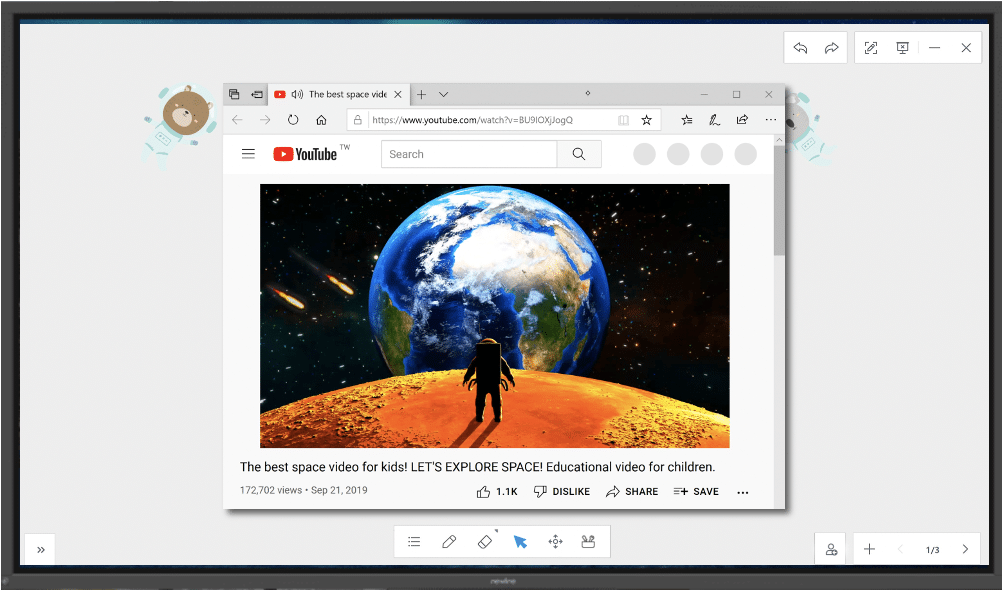 ENLAZA DIRECTAMENTE CON CONTENIDO ONLINE

En lugar de abrirse en un navegador, Engage permite enlazar directamente con una página web.
¿Preparado para llevar la locaboración al siguiente nivel?