Plano, TX – Newline is introducing a brand-new look! As we continue to grow and expand our line of products and applications, the Newline brand has been updated to better represent our values and vision.
Over the years, Newline has grown from an interactive whiteboard company focused on providing solutions to the education sector, to an interactive display brand devoted to delivering all-in-one collaborative solutions to a growing range of sectors in varying applications. Along the way, Newline's goal has always been to provide easy-to-use, one-stop solutions that work in your world, adapt to your space, and make collaboration easy, fast, and productive for everyone.
The people who grew up with interactive technology in their classrooms and have seen the infinite possibilities it enables now want this technology to be available in all aspects of their lives, not just in school. Newline understands the growing and changing nature of the demand for interactive technology and has grown to accommodate this demand. The Newline brand is expanding to provide effective solutions that are ready for many applications in any sector – from corporate and education to healthcare, sports, retail, the public sector, and more.
Newline's rebranding focuses on the core purpose of our company – to help you connect, create, and collaborate. It emphasizes that the brand has evolved to provide superior, easy-to-use solutions that are fit for virtually any sector and any application. This is all reflected in our new logo and website design, carefully reimagined to give a clear vision of the values Newline represents.
The Newline logo has received an elegant, simpler look to symbolize the brand's desire to provide information clearly and meet all your collaborative needs with ease. The blue of our new logo represents the trustworthiness and dependability that comes with years of experience as a leading provider of interactive solutions, which inspires confidence in our partners and customers.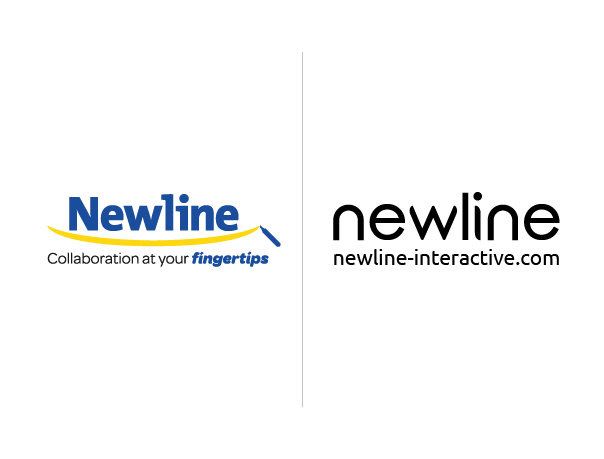 Newline has also redesigned our website to enhance the user experience across the web. The smooth, refined design clearly communicates the brand's values and highlights the products in a more visually engaging manner. Everything from the home page to the blog has been given a new look, purposefully created with the end user in mind every step of the way.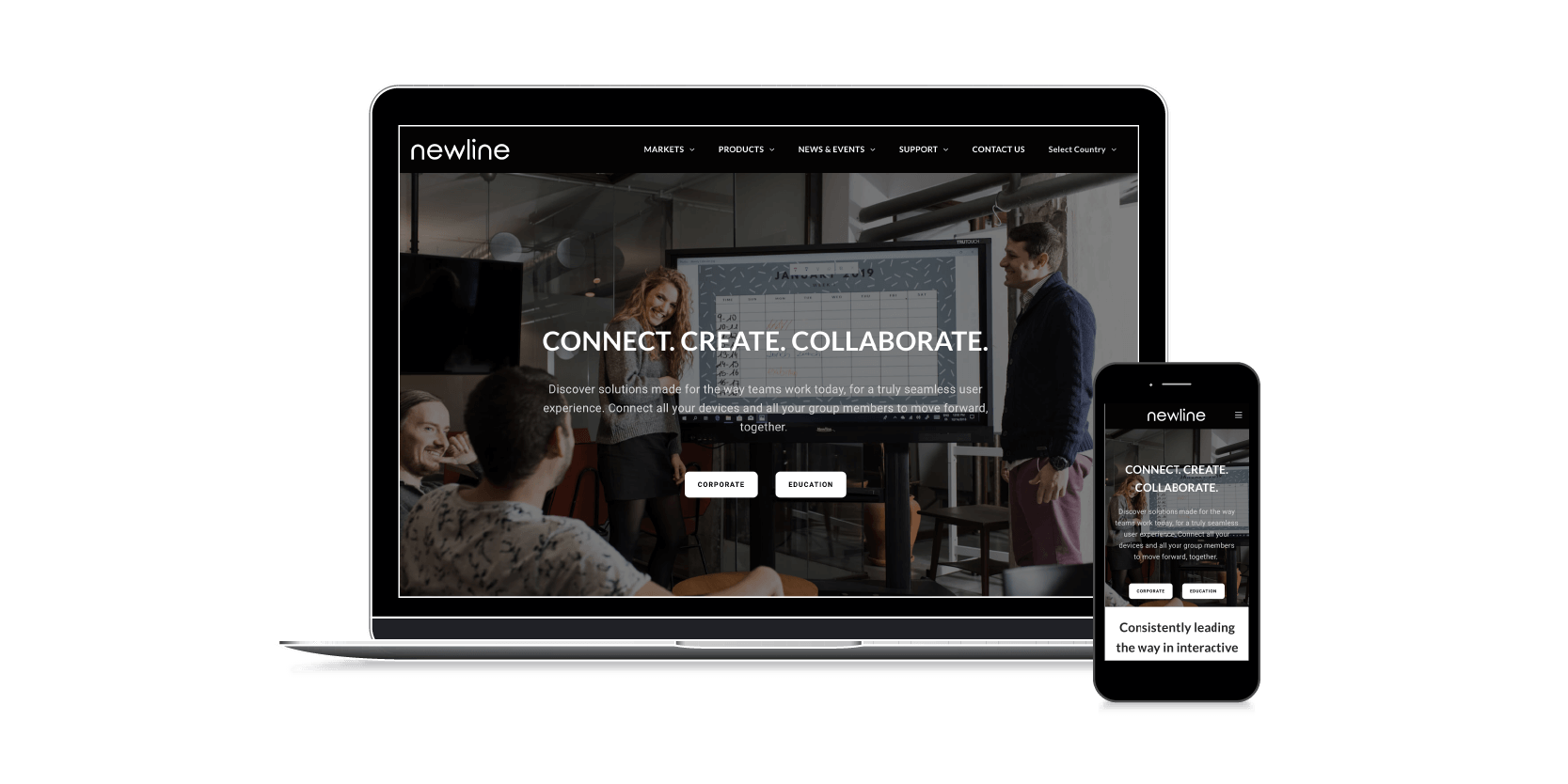 With the rebranding, Newline strengthens its commitment to providing solutions that are easy to use and always put the user first. We have renewed our pledge to offer never-failing support to our user and customer. In this next step of our journey, Newline would like to thank you sincerely for contributing to the growth and inspiring this significant change.
About Newline Interactive
Headquartered in Plano, Texas, Newline Interactive is a leading supplier of interactive touch screens and innovative software that increase productivity and enable collaboration. Newline Interactive develops products that help organizations in a wide range of vertical markets including financial services, education, healthcare, law enforcement, manufacturing, municipalities, and legal services.