Интерактивная экосистема Newline
Совершенно новая интерактивная экосистема, в основании которой находится инновационный набор инструментов, позволяющих работать качественнее, эффективнее и быстрее.
The completely renewed Newline Ecosystem is full of software, tools and apps to help teachers teach. In your own style. That's why the Newline Ecosystem works with any other software, document or device and covers all your interactive classroom needs.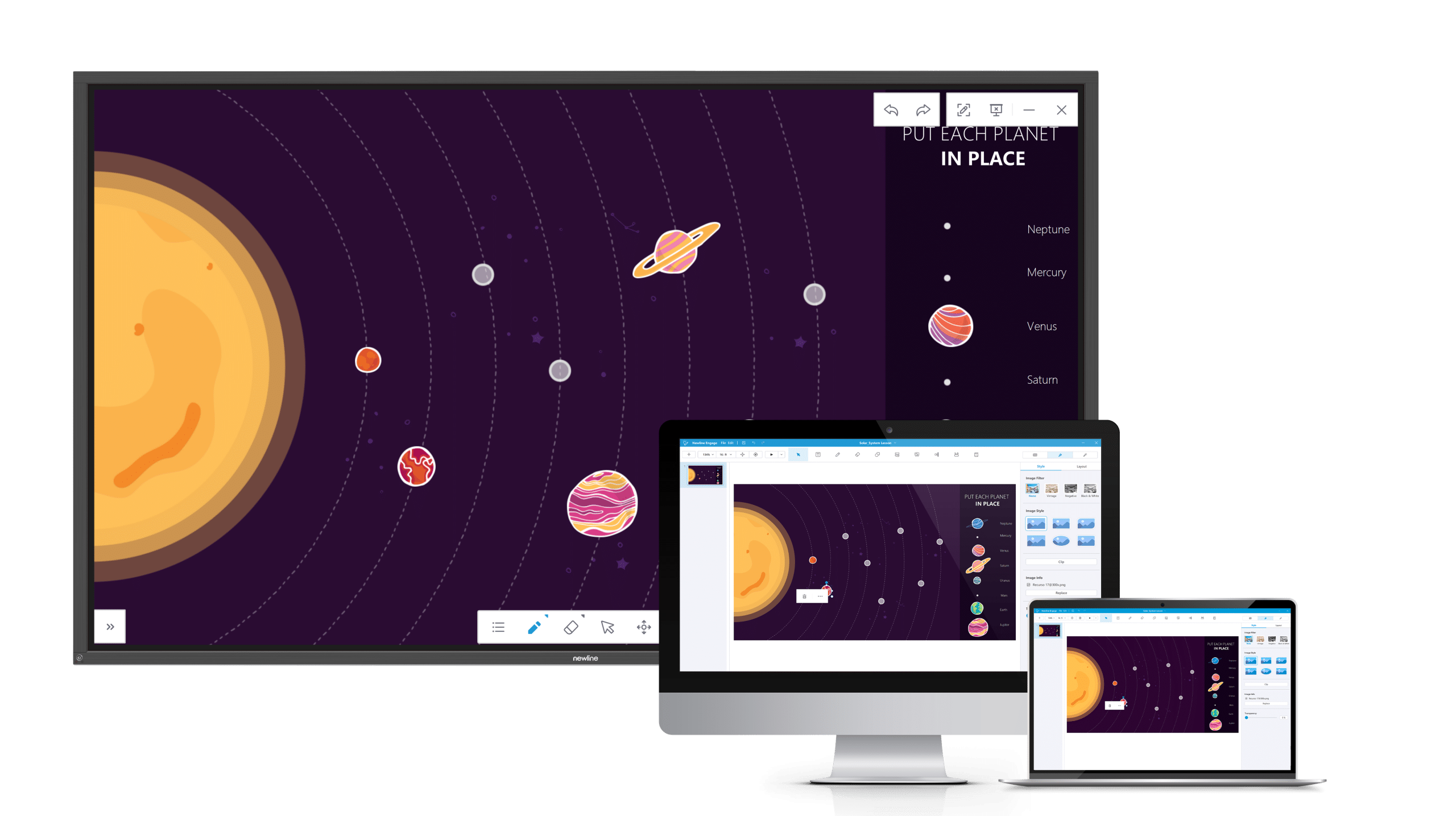 Easily Engage your students with all your existing content
Teachers seldomly start from scratch when creating a lesson. Whether you have created many lessons before or not, digital content is all around us. Engage is an easy to use interactive teaching tool with which you can natively import
your existing lessons like IWB, SMART Notebook, and Promethean Flipchart. 

Делитесь экраном с любого устройства
Newline CAST является наиболее гибким решением для беспроводного обмена экранами и интегрируется во все интерактивные дисплеи Newline. Всего за несколько секунд вы можете легко поделиться любым экраном по любой сети или использовать безопасный режим для обмена внутри помещения. По-настоящему простое решение, которое позволяет нескольким ведущим обмениваться экраном, видео, ссылками и файлами.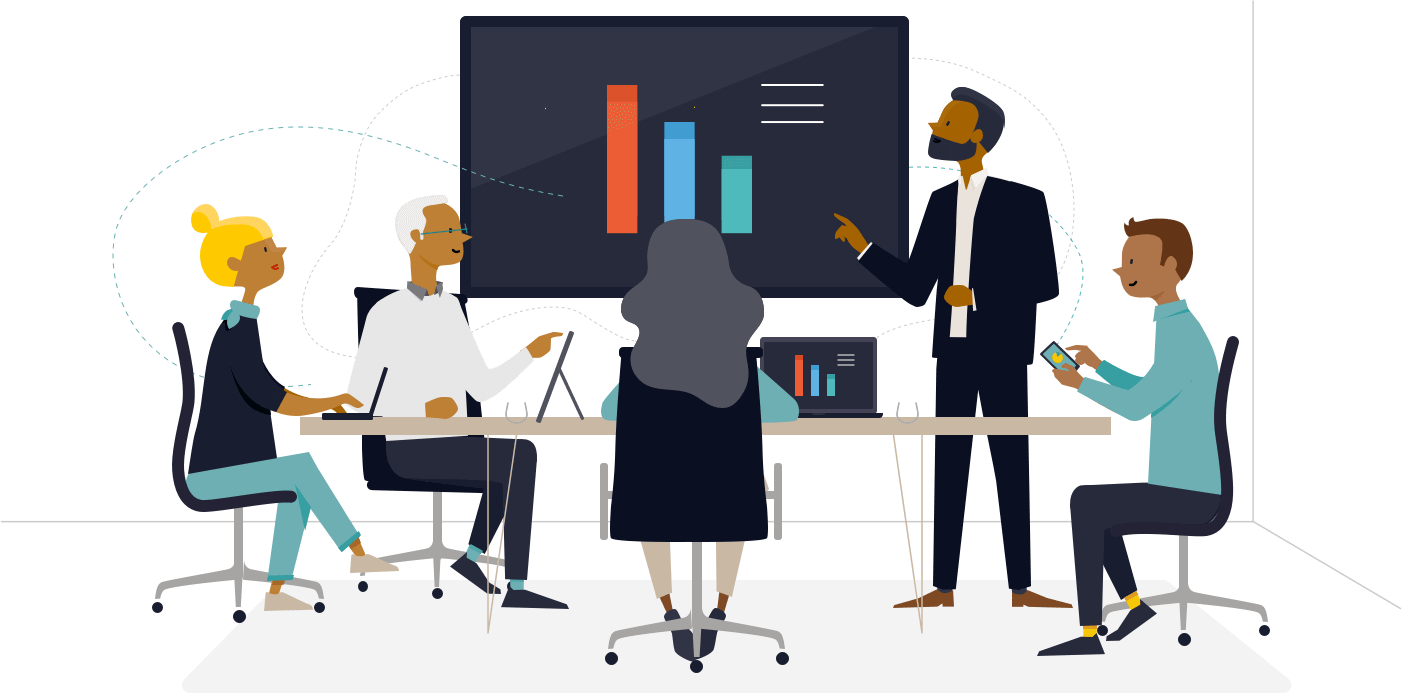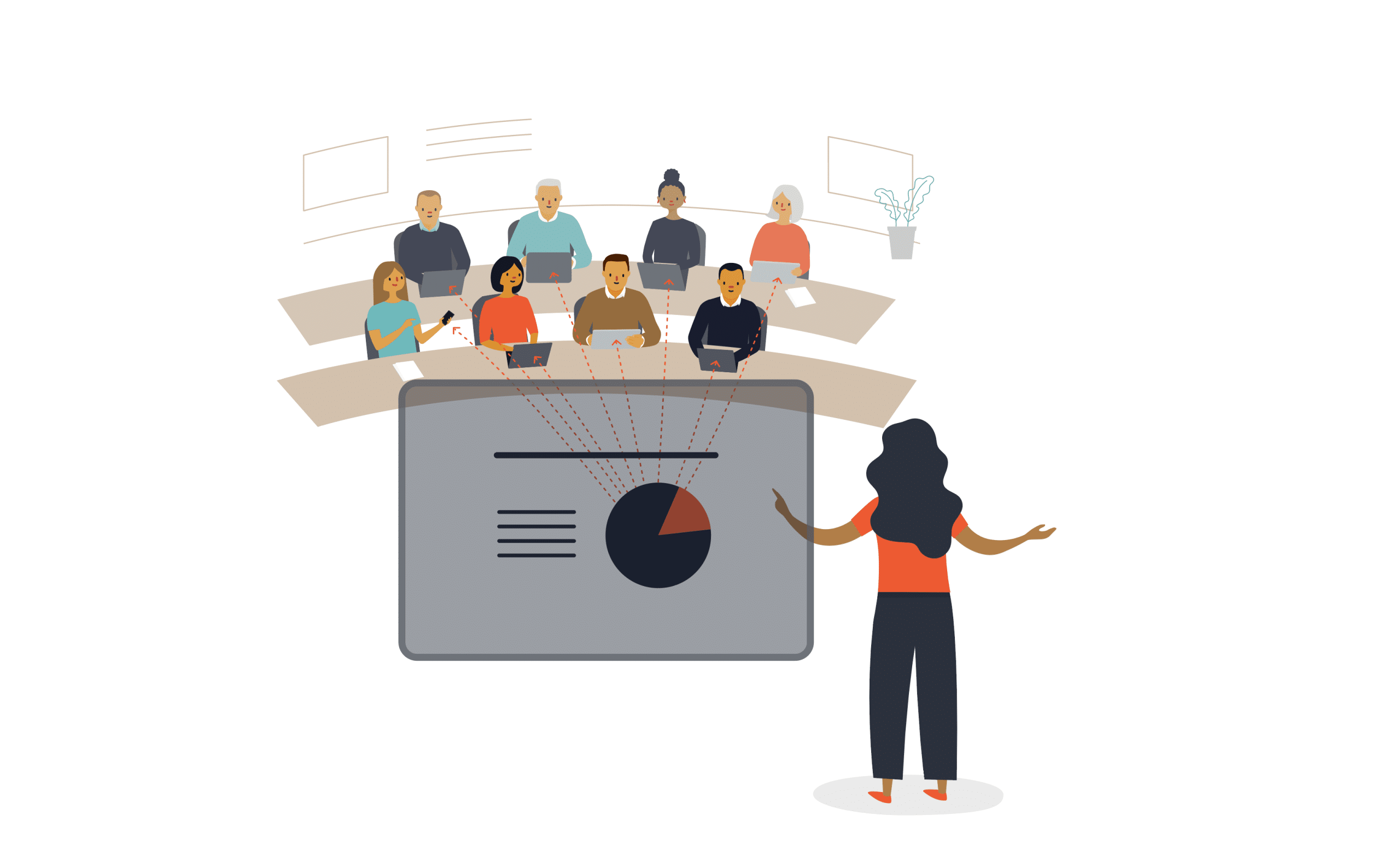 Делитесь с аудиторией презентациями и вдохновени
Newline Broadcast — это мощный инструмент потоковой передачи контента с интерактивного дисплея Newline любому подключенному участнику. Предоставьте больше возможностей для ваших презентаций. Легко пригласите до 200 участников в одну комнату и позвольте любому желающему просмотреть контент интерактивного дисплея Newline со своего устройства.

Решение для удаленного управления дисплеем
Управляйте интерактивными дисплеями Newline удаленно и рассылайте массовые уведомления, не покидая рабочего места!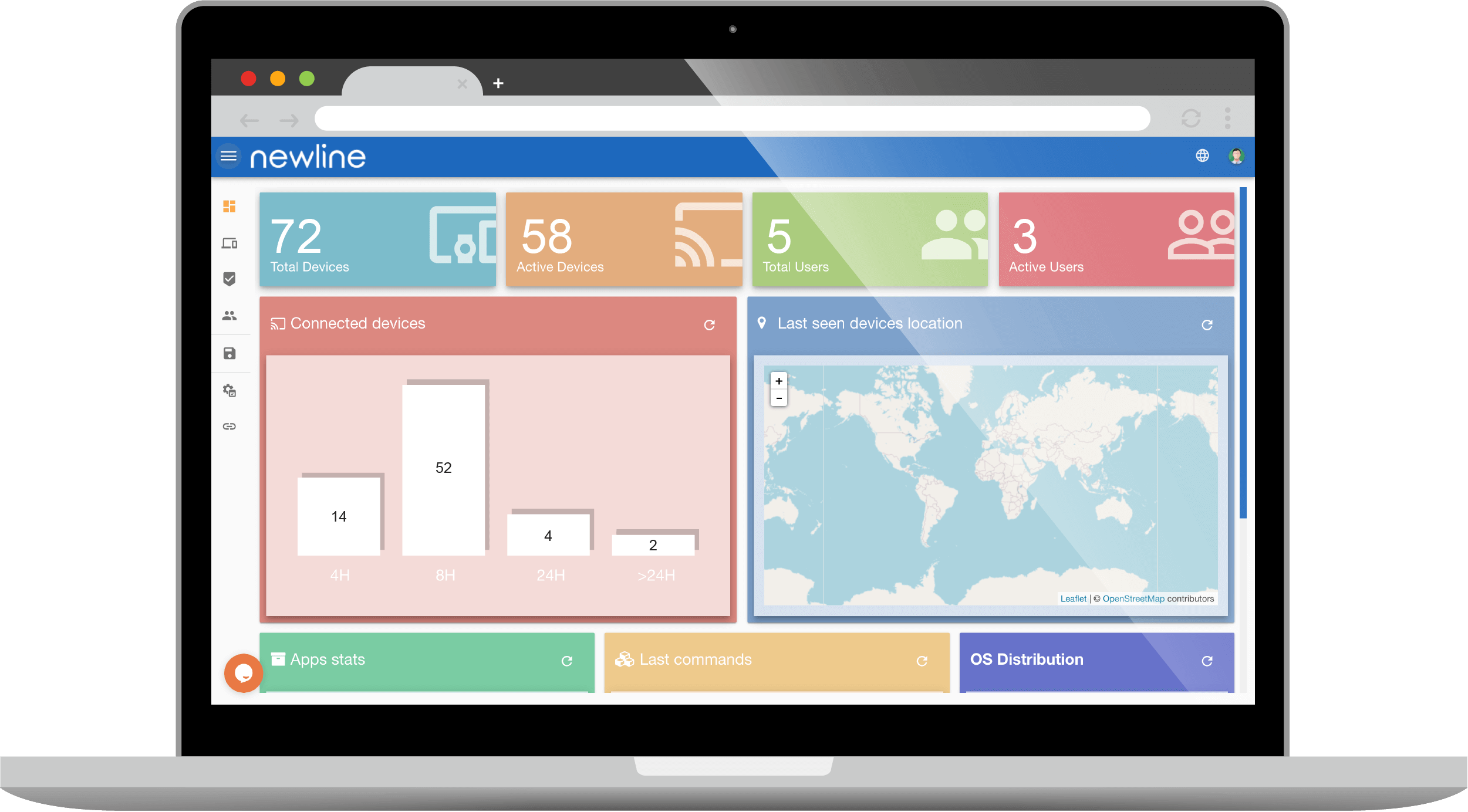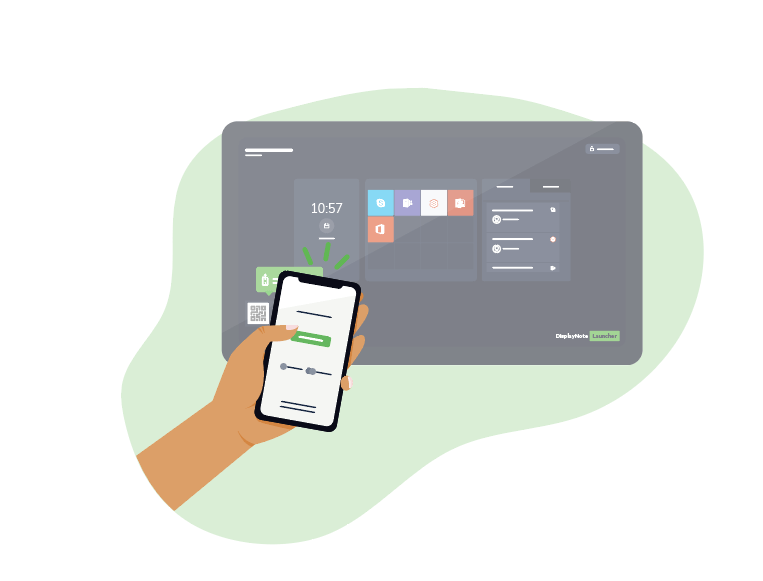 Видеозвонки: легко и быстро
С помощью одного QR-сканирования и одного прикосновения вы можете совершить любой видеозвонок с вашего мобильного устройства! Отсканируйте QR-код на интерактивной панели или подключитесь по Bluetooth с низким энергопотреблением. Благодаря совместимости с вашим O365 аккаунтом вы можете просматривать ваши встречи на день и начинать видеовстречу одним прикосновением. А необходимые документы будут у вас под рукой с накопителем OneDrive.

Not just another software! Reactiv Suite is a digital workspace where multimedia content can be displayed, organized, manipulated, and annotated as naturally as paper. Reactiv has no boundaries. Where you will get stuck with other software programs, Reactiv continues. Present multiple types of non-linear content and seamlessly capture feedback without the extra clicks and micro-frustrations of traditional screen sharing tools. Even pin your camera in the workspace. Be more than just thumbnail. Elevate your presence to stand out.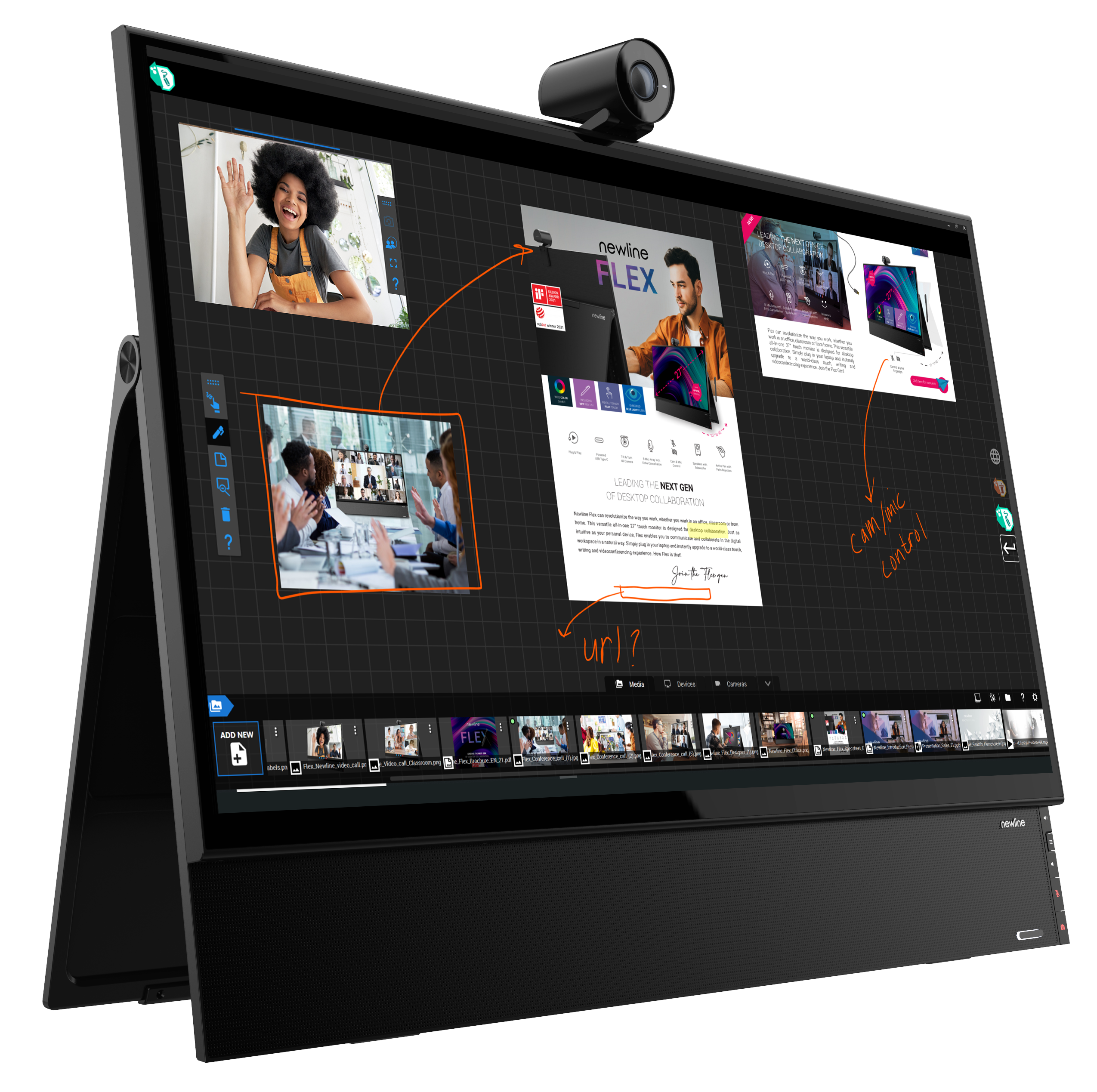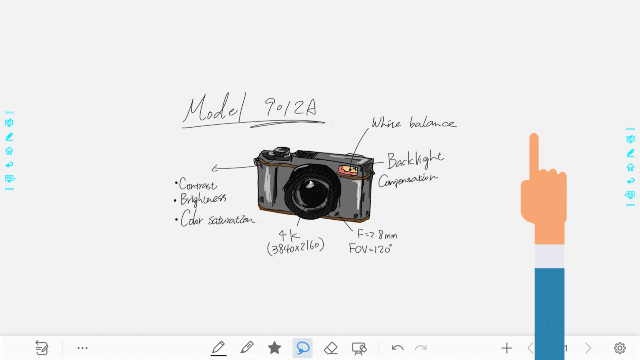 Express and corporate ideas made easy! Built-in whiteboard where you can access with one click. Express all your thoughts with the infinite canvas and organize them with the pagination. It is designed to be flexible with different needs, allowing you to collaborate and expand your creativities without limitation.
Newline Display Management
Универсальная интерактивная экосистема для любого рабочего пространства, от компактной переговрной до простороного конференц-зала.