Una solución de videoconferencia «plug and play» diseñada para salas de reuniones pequeñas.
Newline Huddle Cam garantiza una experiencia de comunicación fluida y con un rendimiento de audio y vídeo de alta calidad.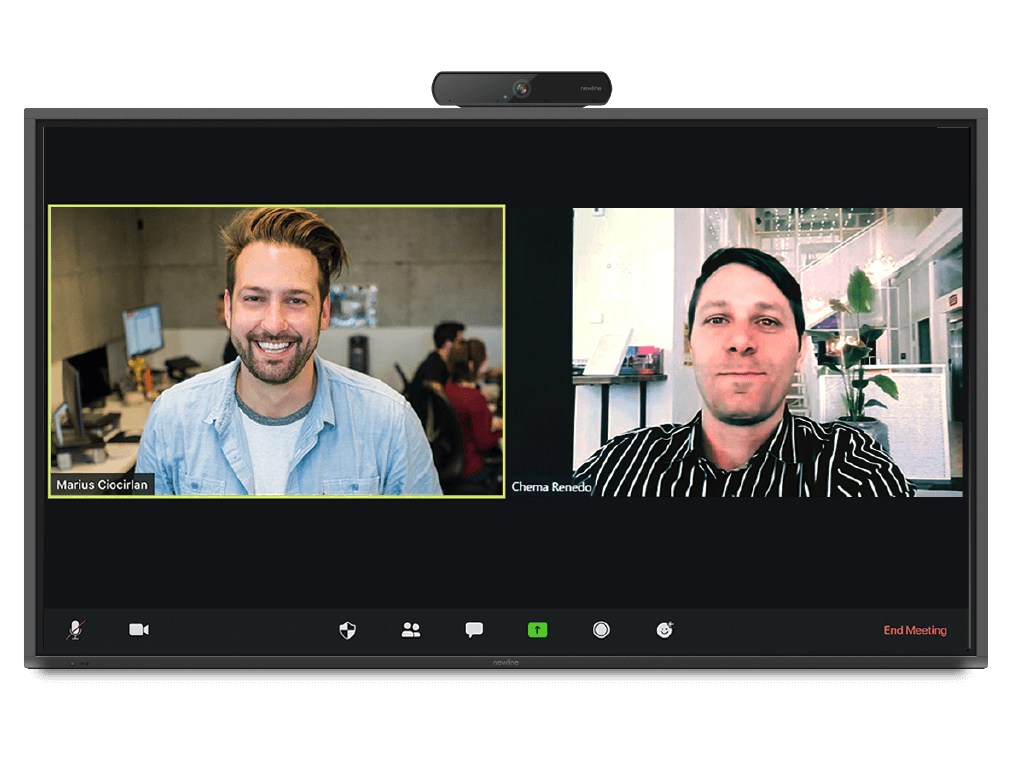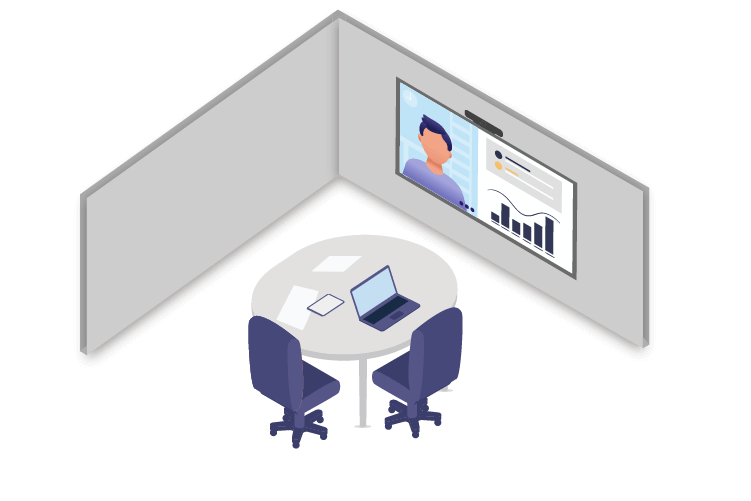 La mejor solución para sala de reuniones
Potencia tus espacios de reunión con Newline Huddle Cam, la solución de videoconferencia fácil de gestionar. Permite reunirse rápida y fácilmente en cualquier momento y lugar. Cámara 4K Gran angular 120° Encuadre automático Micrófono integrado Cancelación de eco
Experiencia de videoconferencia única y un mejor aprovechamiento del espacio
Con la resolución 4K y la cámara de gran angular de 120°, se utiliza mejor el espacio. El equipo puede sentarse cómodamente en cualquier lugar de la sala y participar al 100% de la reunión.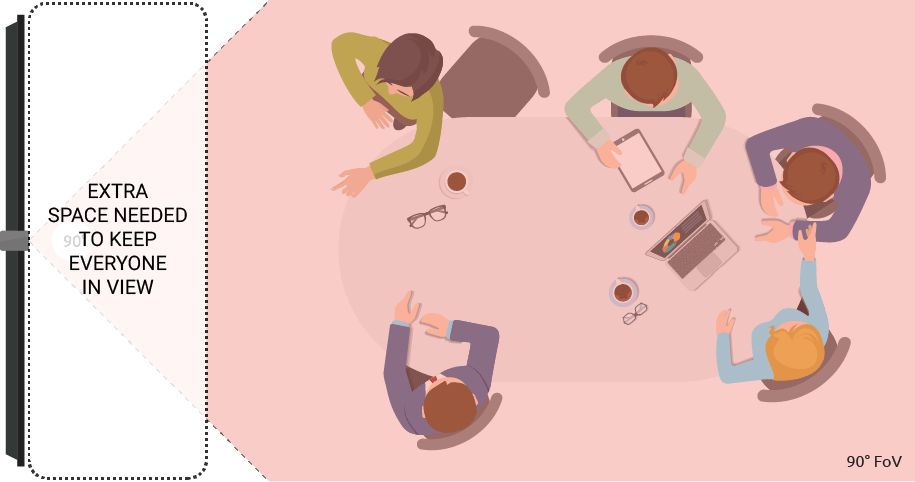 90°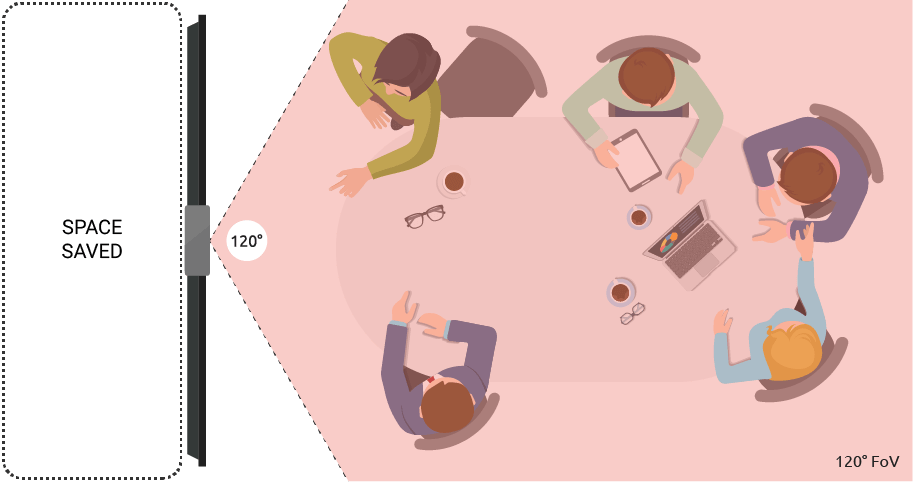 120°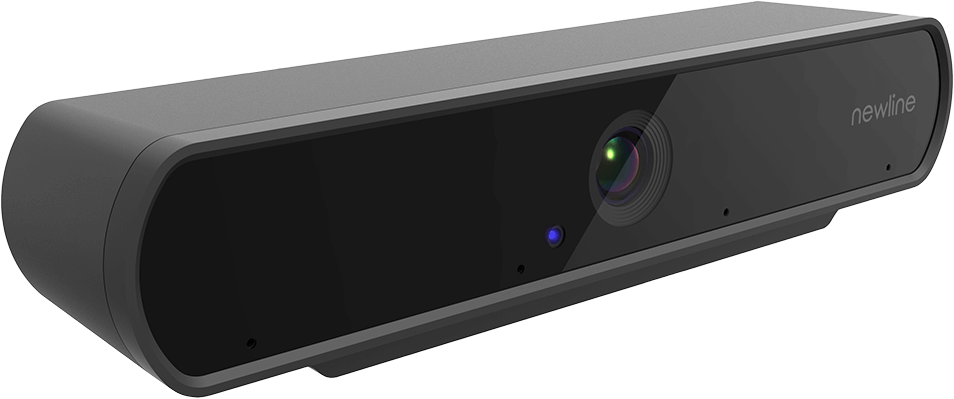 La cámara USB ofrece imágenes nítidas con una excelente resolución, detección facial y un campo de visión muy amplio.
Resolución 4K

120° campo de visión

Detector facial

Encuadre automático

Plug & play
Model
TC-4V19Z
Sensor
1/2.5″ CMOS, 8.51M pixel
Angle of View
120⁰
Max. Resolution
4K
Max. Frame Rate
30fps
Shutter Speed
1/30 – 1/10000 seconds
Effective Focus Length
f = 2.8 mm
Dimensions
241 × 52 × 56 mm
Built-in Microphone
Quantity: 4
Pick-up Distance: 3m
¿Preparado para llevar la colaboración al siguiente nivel?