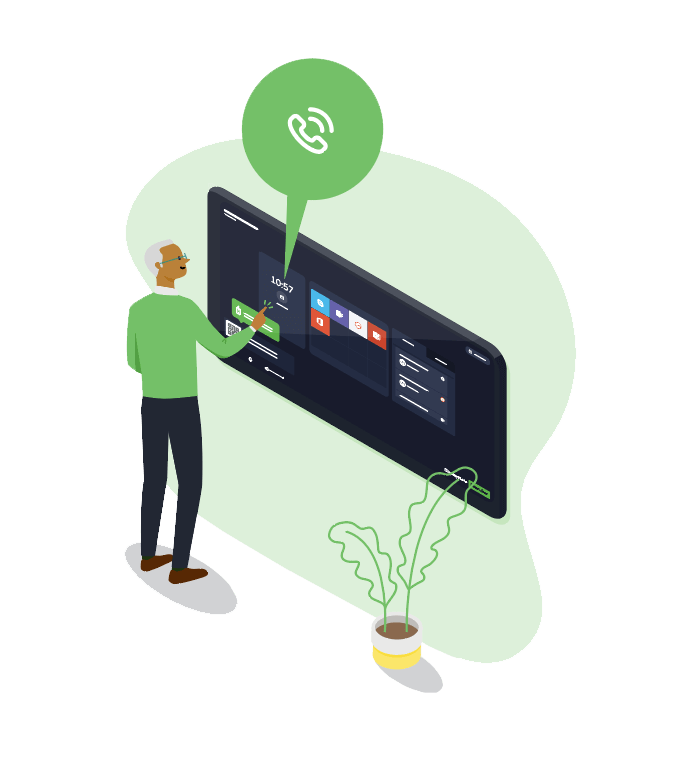 An all-in-one meeting solution
Walk up and start your meetings with a one-touch solution that keeps your computer and your network secure.

Make meetings more efficient than ever with Newline Launch Control, the new all-in-one secure meeting solution. Easily access approved apps, view the room's calendar, and start a videoconference all with one button on an intuitive interface!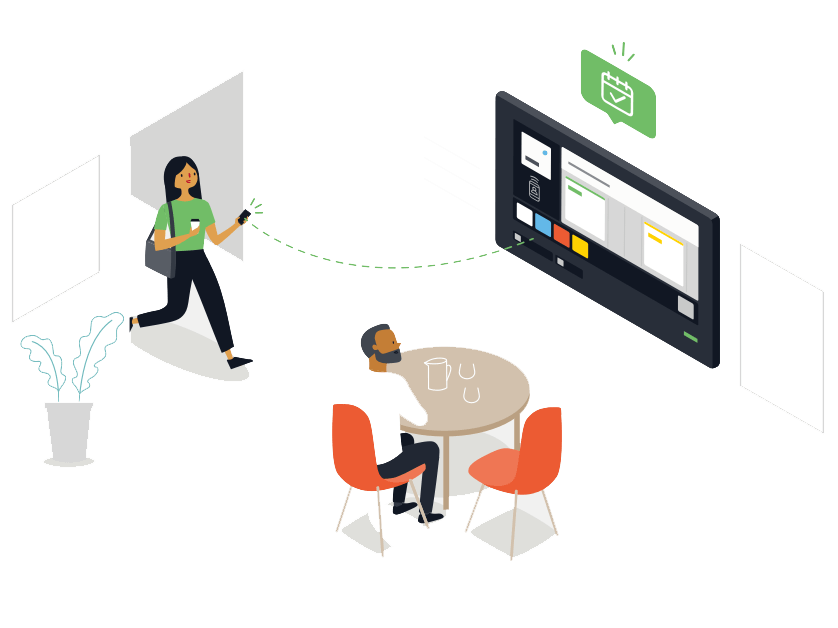 Secure space.
Protect your network and sensitive data from guest access.

Compatible with all devices.
Connect to Launch Control with any device or use any software you choose.

1-Touch Meetings.
Start a videoconference call with just one tap of a button.

Room calendar access.
Set up the calendar to show all scheduled meetings for the room.

Customize details.
Change the room name, company name, and other information to personalize your setup.

Personal sign-ins
Sign into your own Office 365 account and view your personal meeting calendar.
Lock down your display using Launch Control's kiosk mode. Preserve your company's sensitive information by only allowing access to approved apps.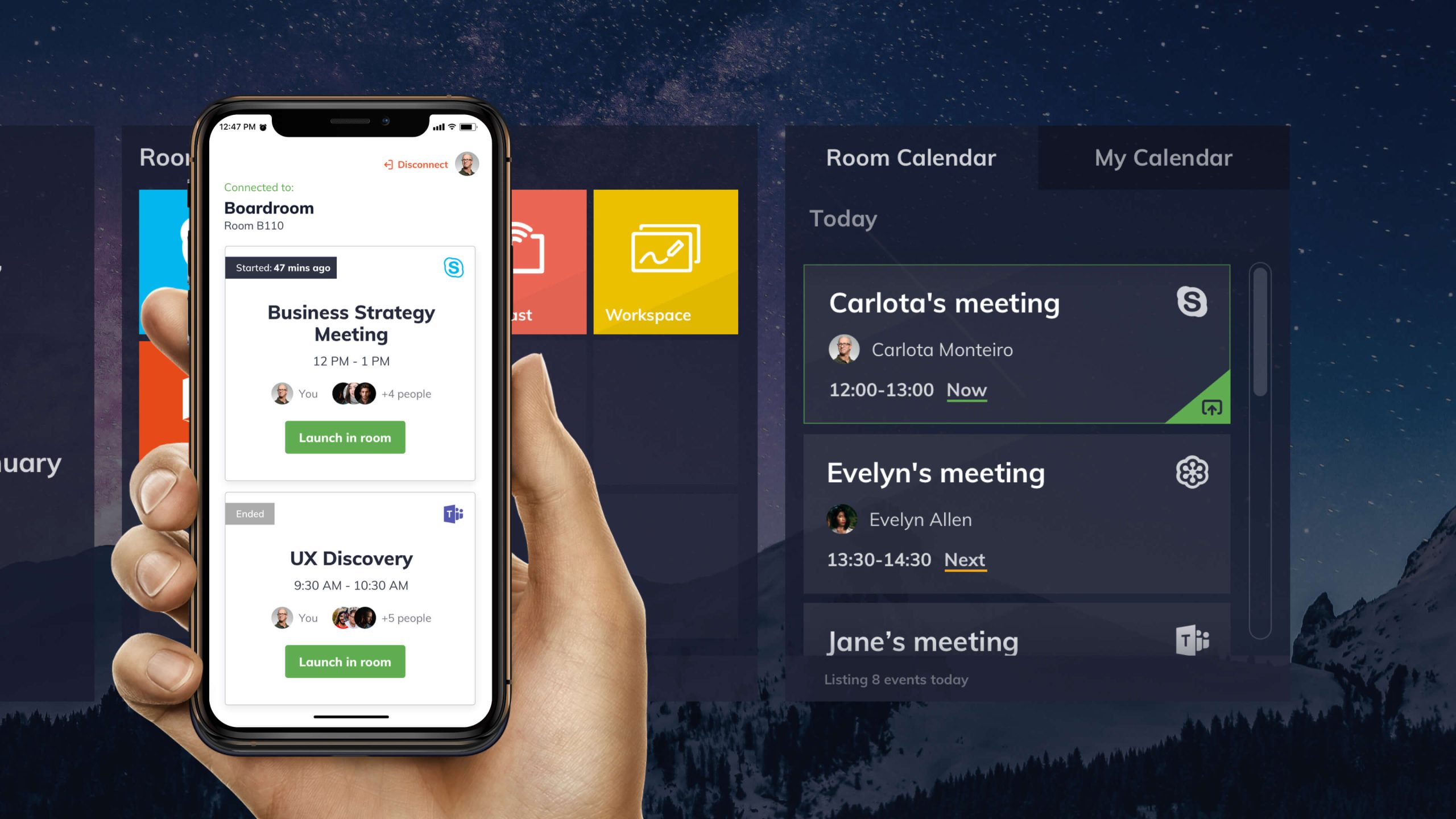 No training needed to use.
Newline Launch Control's intuitive user interface makes navigating the screen hassle-free.
Keep track of the time and date, room and personal meeting calendars, and access to approved apps all on one simple screen.
Quickly view the calendar of the room the display is in to keep your meetings starting and ending on time.
Sign in with your own Office 365 account and scroll through your personal schedule.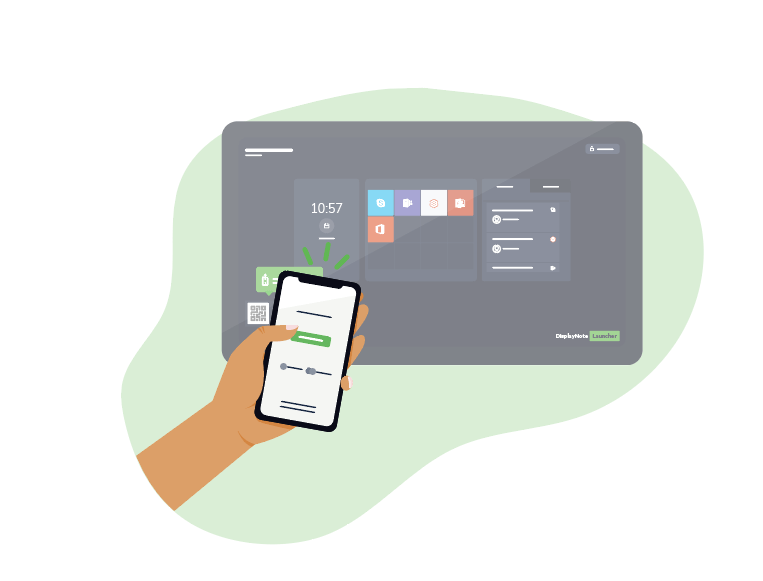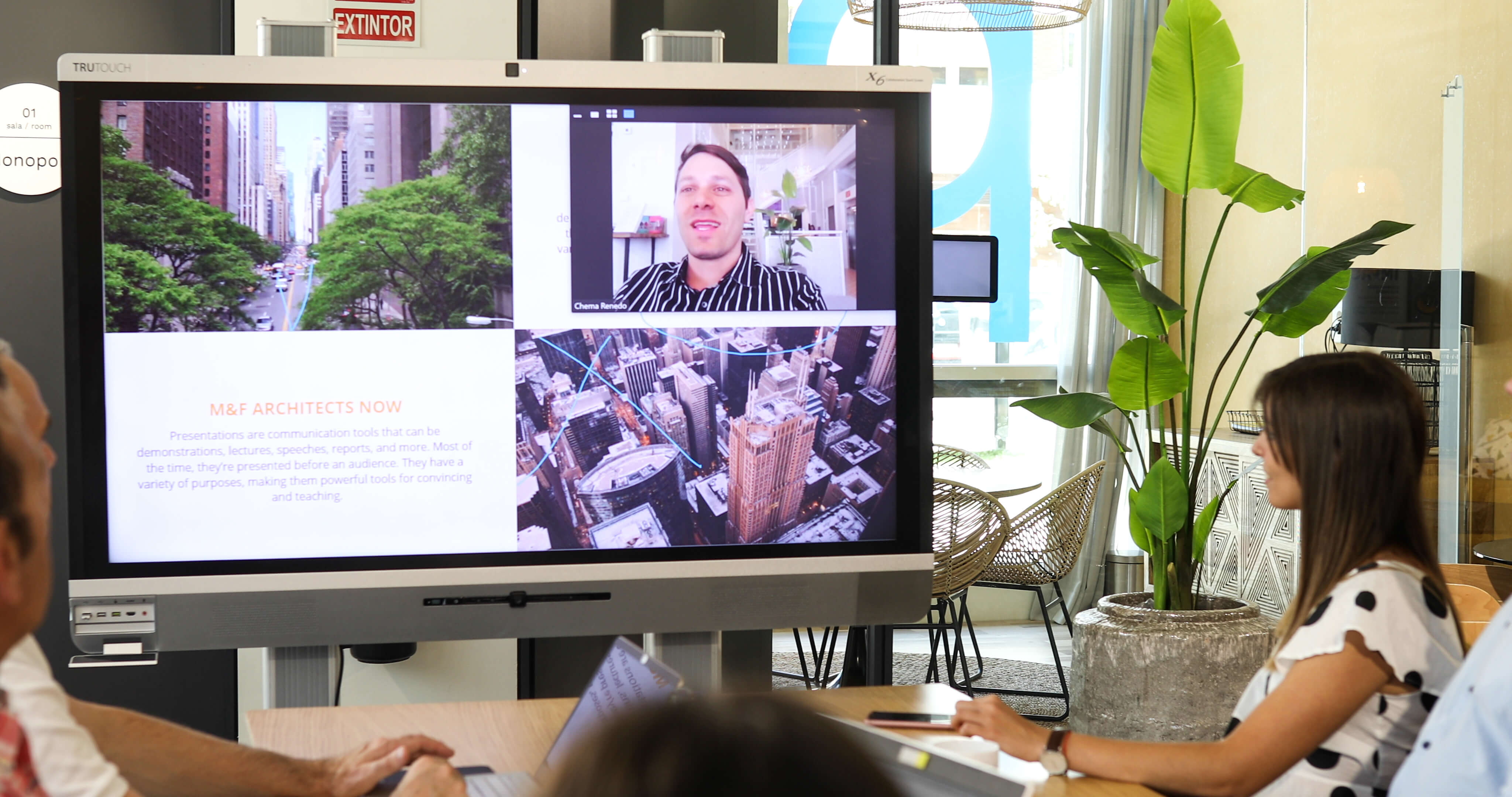 One-touch to start your meeting.
Start your scheduled videoconference with a single touch of a button. Just tap "Launch Meeting" and your preferred UC software of choice will open the meeting.
Launch Control works with Skype for Business, Microsoft Teams, Zoom, and more!