India is one of the fastest growing economies in the world. It boasts a dynamic market full of business opportunities with a population of 1.3 billion, more than half of which is below the age of 35. In this young population and expanding economy, there is an increasing demand for high-quality collaboration and integrated experience solutions.
InfoComm India, having attracted almost 10,000 visitors in its 2018 edition, set the perfect stage for Newline's innovative and extensive lineup of interactive collaboration solutions.
New lineup debuts at the 2019 edition
Newline chose this year's edition of InfoComm India to debut several new displays for the very first time.
Headlining the show were the new interactive displays for corporate solutions: the RSC and the NT Series. The RSC lets teams interact with smooth touch, voice, video, annotation and data sharing, bringing you all the tools you need for collaboration and conferencing in a single display. The NT Series is the only non-touch display from Newline designed for large-scale collaboration. It is built with all the collaborative tools a TV screen lacks, so you can streamline meetings, conferences and presentations by focusing on just the tools you need to succeed.
Also in the corporate offering was Newline's most powerful display, the X Series, an all-in-one solution for interactive collaboration that is immersive, unified and effective.
Spearheading the digitalization of education
Newline proudly showcased cutting-edge interactive solutions for the education sector in India, which is rapidly adopting digitalization.
Leading the offering was the i75, a one-stop solution to transform any learning space into a Smart Classroom. Bundled with a high-performance OPS PC and a full setup of Windows-based educational software, it is an incomparable replacement for the outdated whiteboard and projector setups.
Rounding up the education solutions was the RS Series, a versatile interactive display that brings more student engagement to any classroom.
An Interactive Ecosystem for Newline displays
This extensive lineup on display at InfoComm India demonstrated that Newline offers a wide range of flexible solutions suited for any sector and application.
To empower the displays, Newline also showcased its Newline Interactive Ecosystem, an all-new set of digital tools to enhance and personalize your interactive collaboration experience, helping you work better, smarter and faster. The Newline Interactive Ecosystem allows you to cast screens, broadcast content to remote users, pull up your meetings by walking up to the display, co-edit documents in real-time with video-chat, and centrally manage all your Newline displays.
With Newline at the heart of every workplace and classroom, all your meetings, lessons, conference calls and collaboration sessions are brought to a whole new level.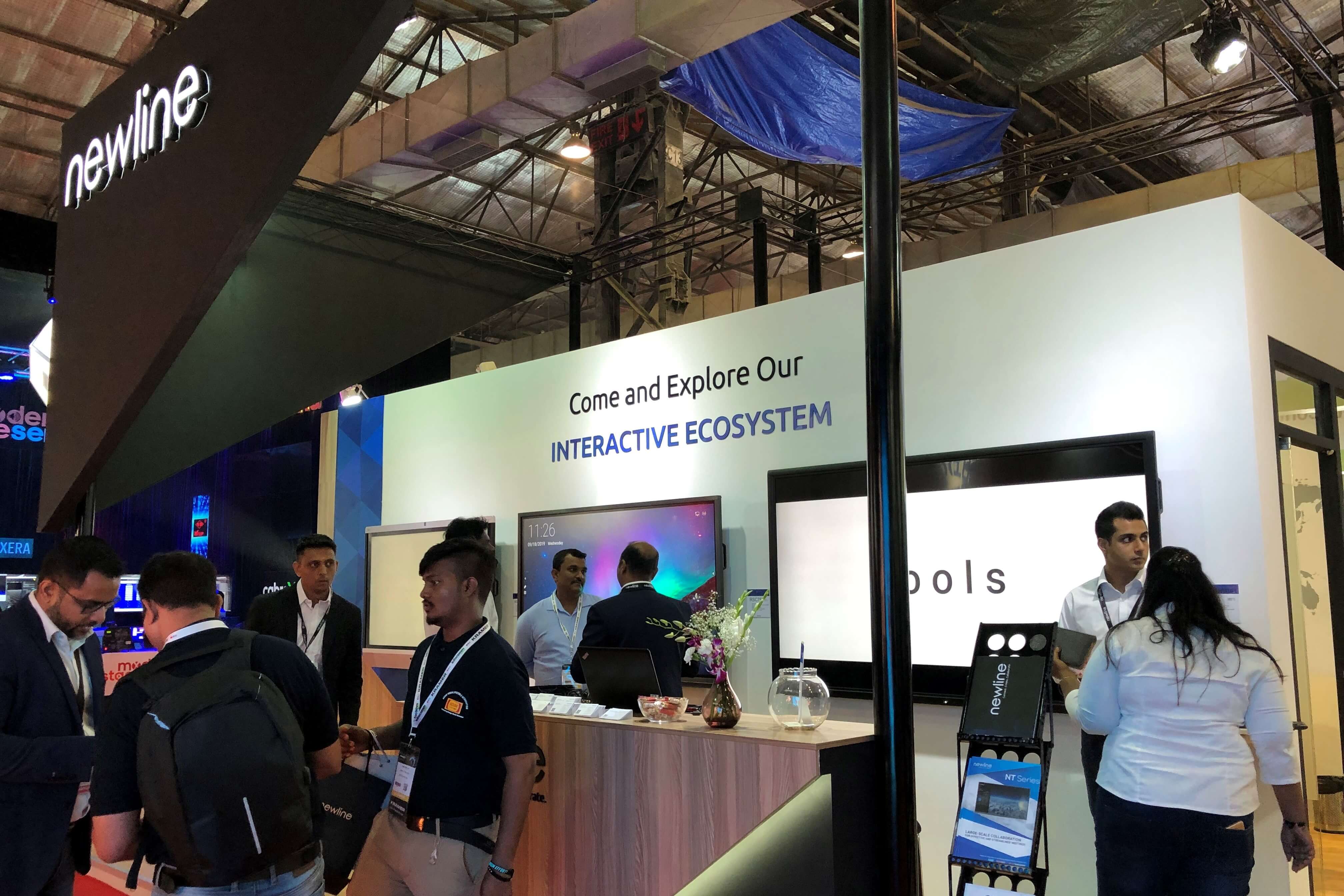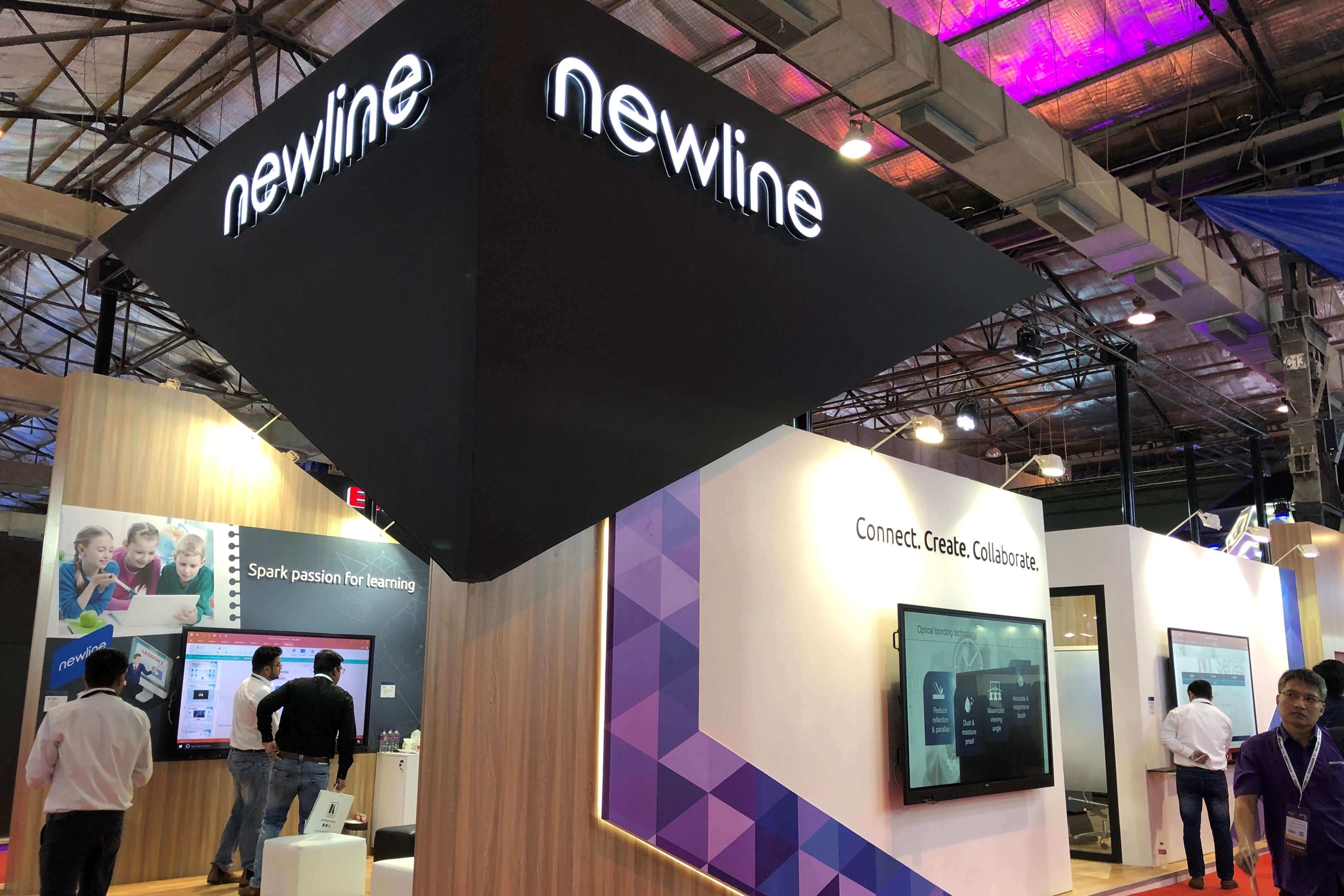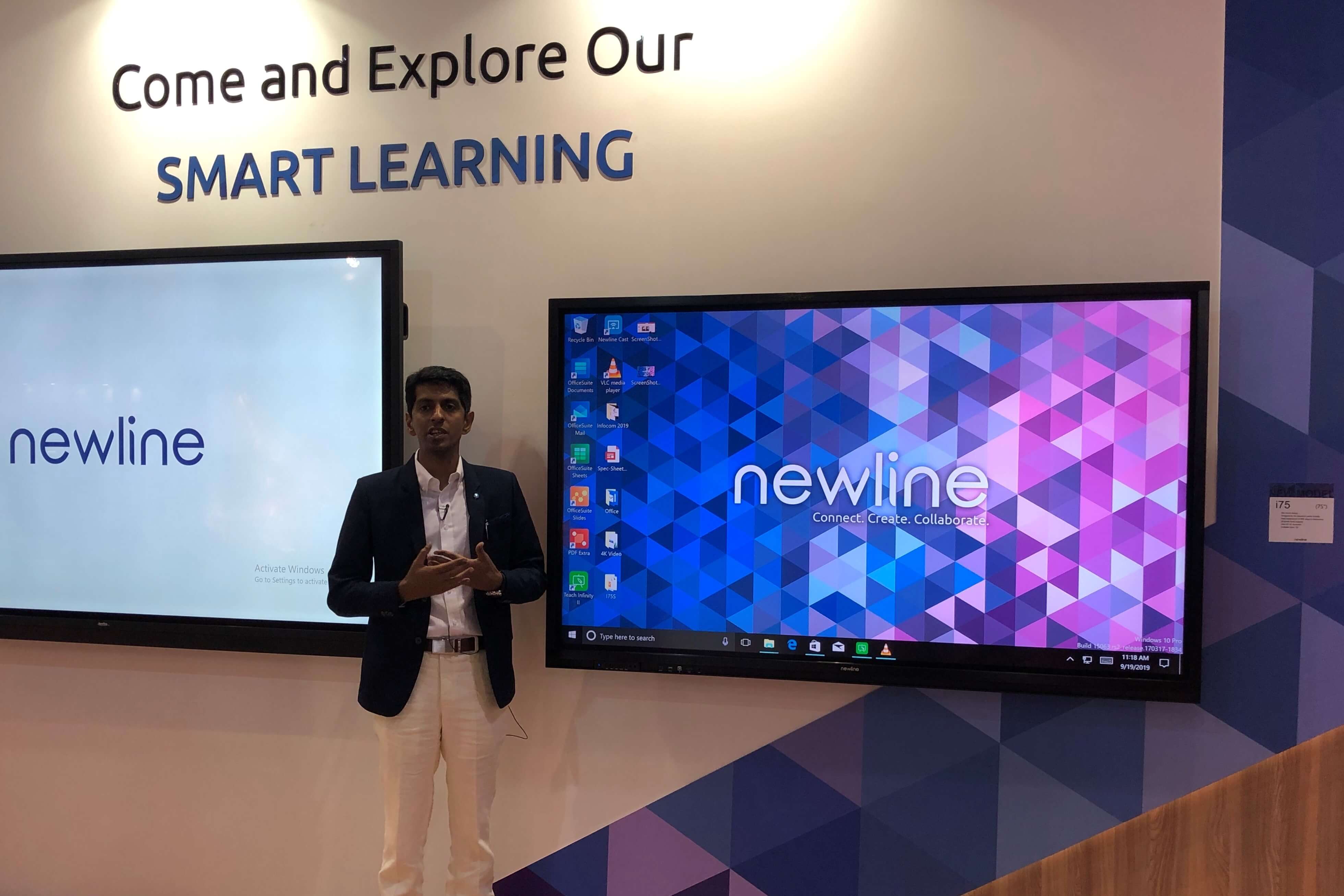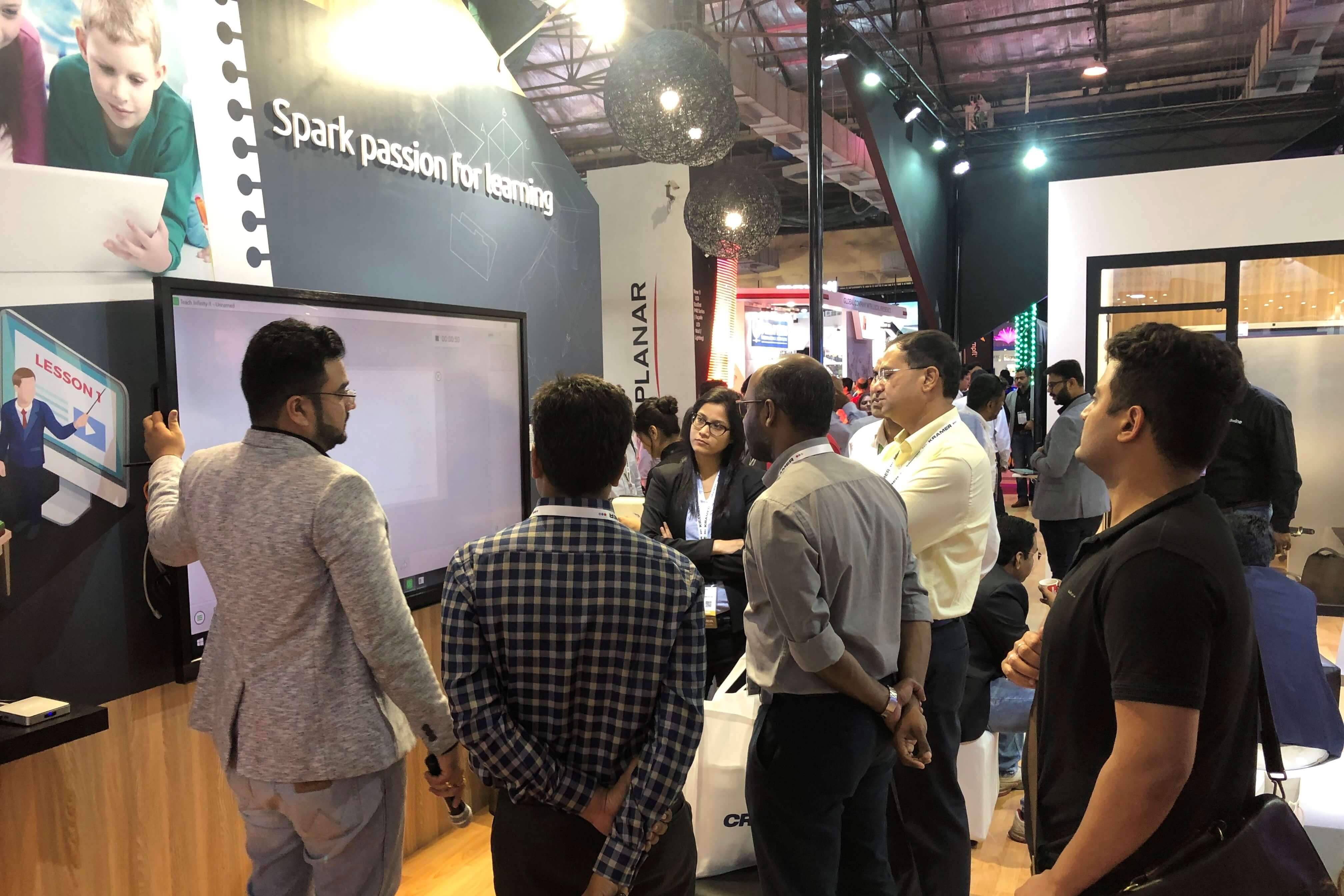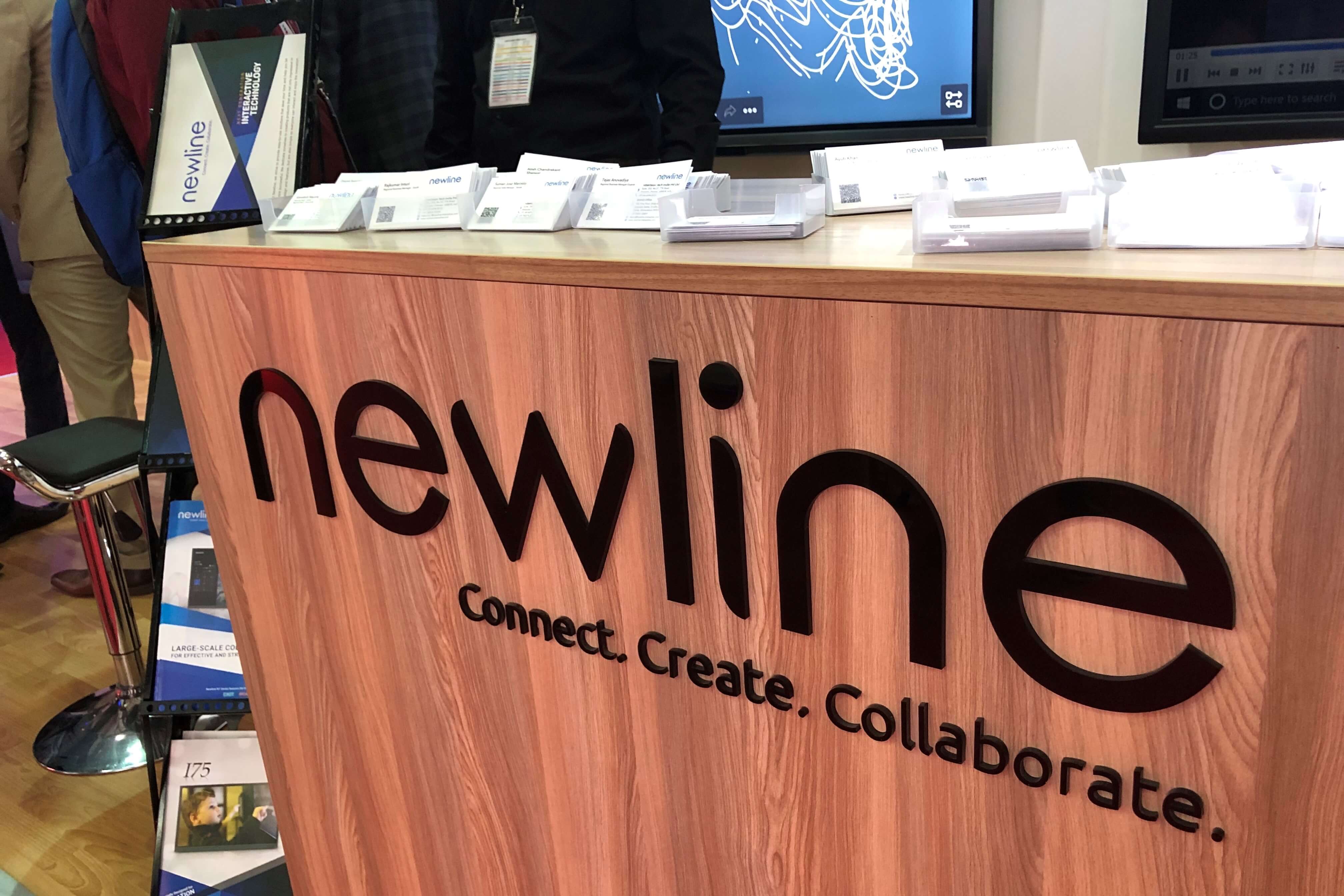 Although InfoComm India has wrapped up for the year, Newline solutions can still be experienced in person at several locations across the country.
Newline Experience Centers are open in Chennai (Newline India Headquarters), Mumbai, New Delhi and Ahemdabad to interested audiences. These state-of-the-art Experience Centers are equipped with the latest Newline interactive solutions for hands-on demos and training.
Newline is pleased to have received you at InfoComm India 2019 and looks forward to welcoming you at one of the Experience Centers in the future.
More about Newline Interactive
Founded in 2012, Newline Interactive provides exceptional experiences to corporations, universities, government agencies, healthcare and schools with their multi-touch interactive panels, accessories and software. The continual innovation and product development Newline practices results in the company's reputation as a world-class organization without exception. Find out more at newline-interactive.com.