DisplayNote today announced a new partnership with Newline, a global leader in large format displays.
Beginning May 2019, and over the next four years, DisplayNote will create and supply a suite of collaboration solutions for Newline's touch and non-touch displays shipping worldwide.
Each solution is designed to simplify how people in meeting spaces and classrooms share content, interact and collaborate on a Newline display.
This suite of solutions includes:
Newline Cast – Windows and Android wireless presentation software embedded on Newline displays, allowing users to share content directly from any device to the meeting room display.
Newline Launch Control – Launch Control enables meeting attendees to use an app on their phone to turn a shared display into a more personal device, allowing them to access One Drive, view their calendar and launch Teams & Skype For Business calls without having to sign in on the display.
Newline Display Management – Designed for IT administrators to remotely manage and send content to their Newline displays from a web portal.
Newline Broadcast – Designed for teachers and presenters, it allows users to share what's on their Newline touch display with 200+ connected attendees' devices.
Newline Workspace – Collaborative whiteboard software that enables users on two different displays to connect and work together in real time.
Paul Brown, CEO of DisplayNote, said;
"We are excited to announce the deepening of our relationship with Newline, one of the world's most innovative touch display companies. We are delighted that our software will be embedded with Newline's displays to enhance the experience of Newline customers and provide a fully integrated collaborative experience for classrooms and meeting rooms. "
Chris Bradford, CEO of Newline agreed by saying
"I am very pleased to announce this agreement with Paul and his team at DisplayNote. They have a long history of producing market-leading software solutions and we are happy to integrate those solutions into a variety of our product lines. The result will be a greatly improved user experience for our customers and that is what it is all about."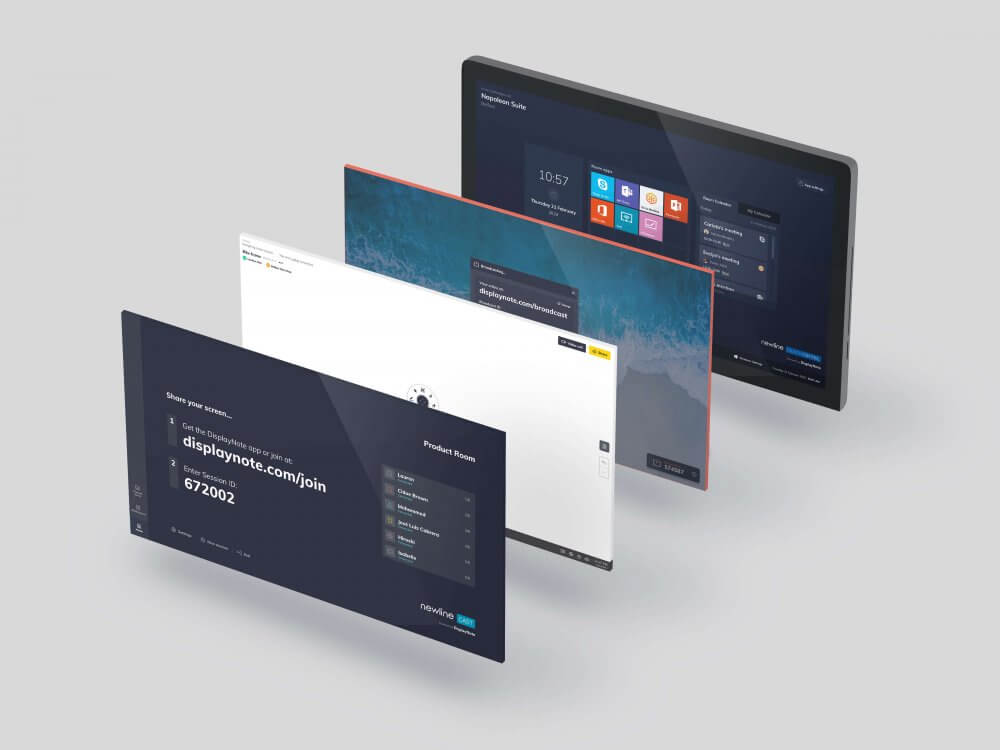 About Newline Interactive
Headquartered in Plano, Texas, Newline Interactive is a leading supplier of interactive touch screens and innovative software that increase productivity and enable collaboration. Newline Interactive develops products that help organizations in a wide range of vertical markets including financial services, education, healthcare, law enforcement, manufacturing, municipalities, and legal services.
About DisplayNote
DisplayNote provides leading wireless content sharing and collaboration solutions for meeting rooms, huddles spaces, classrooms, lecture theaters and training rooms across the world. DisplayNote's solutions make meetings more collaborative, connected, and productive. Each solution is designed to make it easier for people to come together and share ideas and content. The company's head office is located in Belfast, Northern Ireland with an engineering center based in Murcia, Spain. For further information visit www.displaynote.com