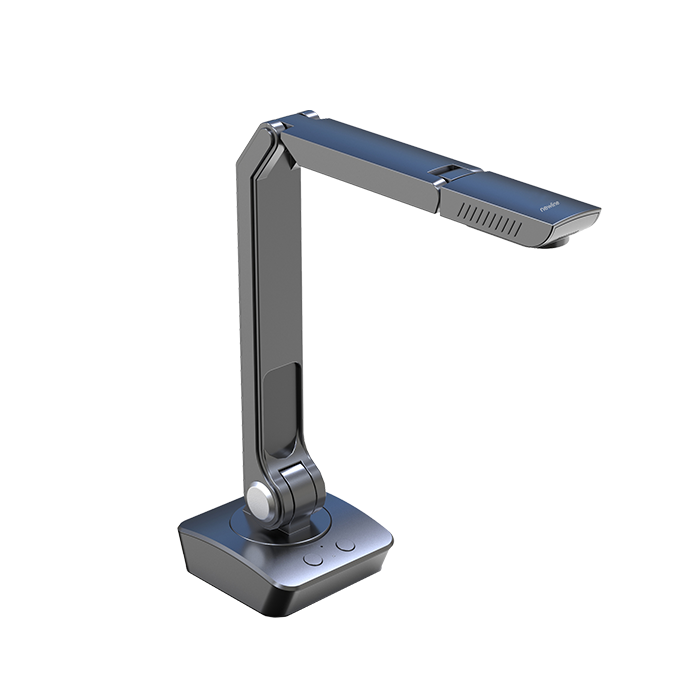 The Newline Document Camera allows for quick connectivity and full touch interactivity within the Newline Interactive Display Whiteboard Application.

Connect with USB Type-C
Easy connectivity on any Newline display.

Flexible Shooting Area
Ultra foldable and portable.

4K Ultra-High Definition

Auto-Focus Lens
Fits everything in the frame without trying.

30 FPS Frame Rate
High definition images at 30 fps.

Adjustable LED Light
Three different levels can be adjusted.
Connect. Share. Interact.
The Newline Document Camera can capture any material for presentations and teaching sessions, so it's easy to share information from documents and 3D objects in a multi-angle view. With its flexible multi-jointed design, the Document Camera can be positioned to display a variety of objects and folded up for easy storage.
Capture It All in a Flash
The Newline Document Camera includes a 4K ultra-high definition camera, an auto-focus lens, high frame rates up to 30 FPS, an adjustable LED light, and easily connects to a variety of devices using USB Type-C or USB 3.0.
Use your Newline Document camera connected to your Newline interactive display for an easy to use interactive experience. Annotate over document camera images, broadcast to student devices and more, all without additional software needs.
Ready to connect and share in style?