Our customers asked and we delivered – Newline has rolled out two new features for the RS+ Series interactive displays. Teachers can now leverage the Newline Classroom Tools widget and everyone can take advantage of the Newline App Store. Both features are available with the new RS+ Series firmware update v1.6 that is now available.
Newline Classroom Tools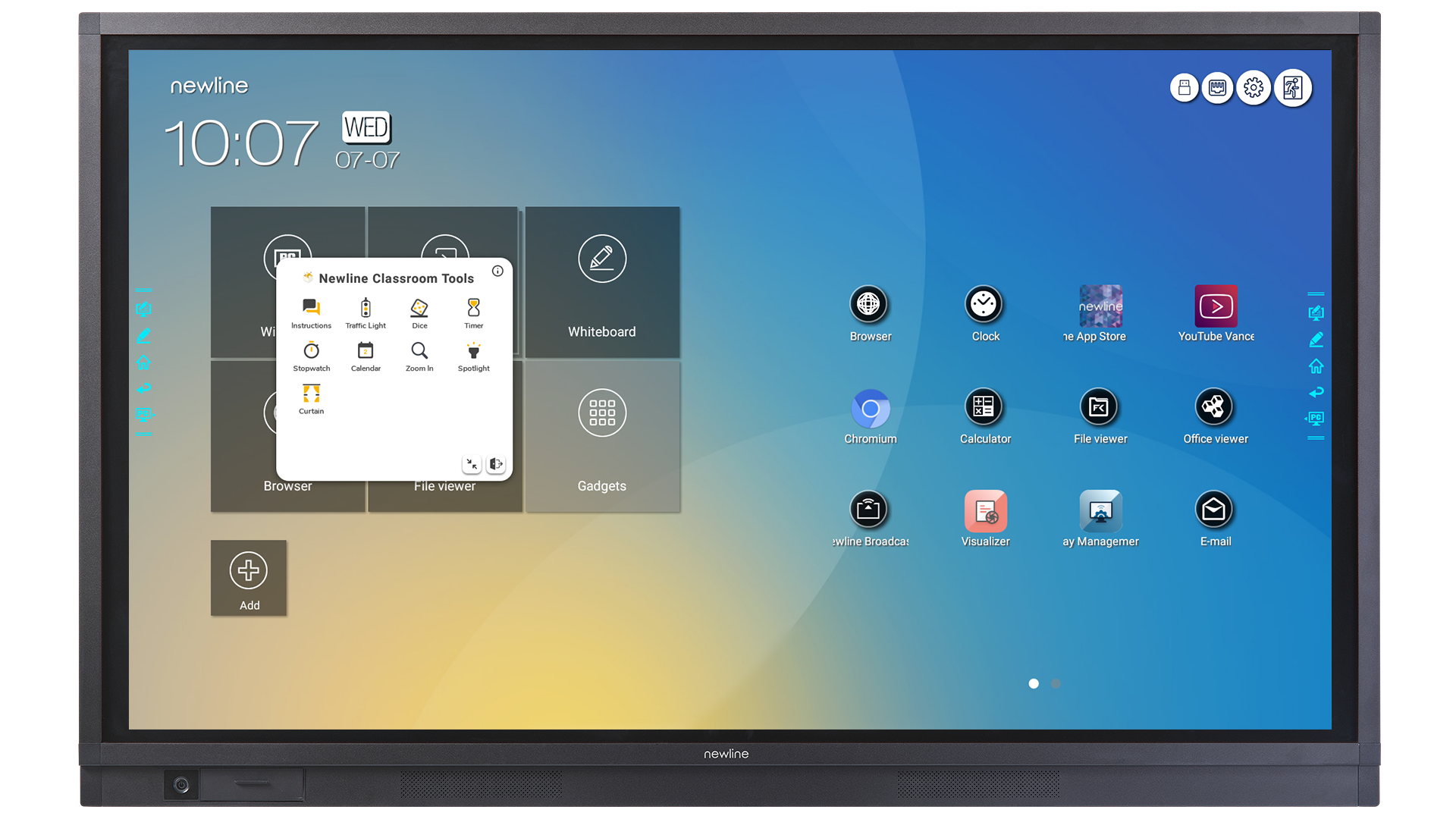 The Classroom Tools widget is active in the background until the teacher needs it. As an overlay, the teacher opens the tools menu even after navigating between screens. This cuts down transition time and the number of devices needed throughout the day such as a timer, stopwatch, and more!
Here's a closer look at the nine tools on the Classroom Tools widget:
Instructions: alert the students on how they should be completing their work (in groups, with a neighbor, or alone in silence) using image cues
Traffic light: a simulated traffic light, manually switch between colors
Dice: digital die or dice, perfect math manipulative for a quick demonstration
Timer: our #1 requested tool, use it for tests and classroom activities
Stopwatch: track and clock laps
Calendar: easy access to a simple calendar
Zoom in: emphasize something on the screen with the zoom-in option
Spotlight: draw attention to a single point on the screen while blocking out the rest
Curtain: add a special effect by unveiling the screen with curtains that open from the middle
Use any combination of these apps together and resize for convenience! When done, minimize the widget menu and drag the box to a corner of the screen until it's needed again.
Newline App Store
With the Newline App Store, top online tools are more accessible than ever! Categories organize the apps by education, games, top downloads, business, and more. Narrow down on your favorites and add them to your Favorites section. Unlike other IFP manufacturers, our app store is curated with verified apps for compatibility with the touch technology and large format display. The familiar app store experience includes content descriptions, screenshots, and user ratings.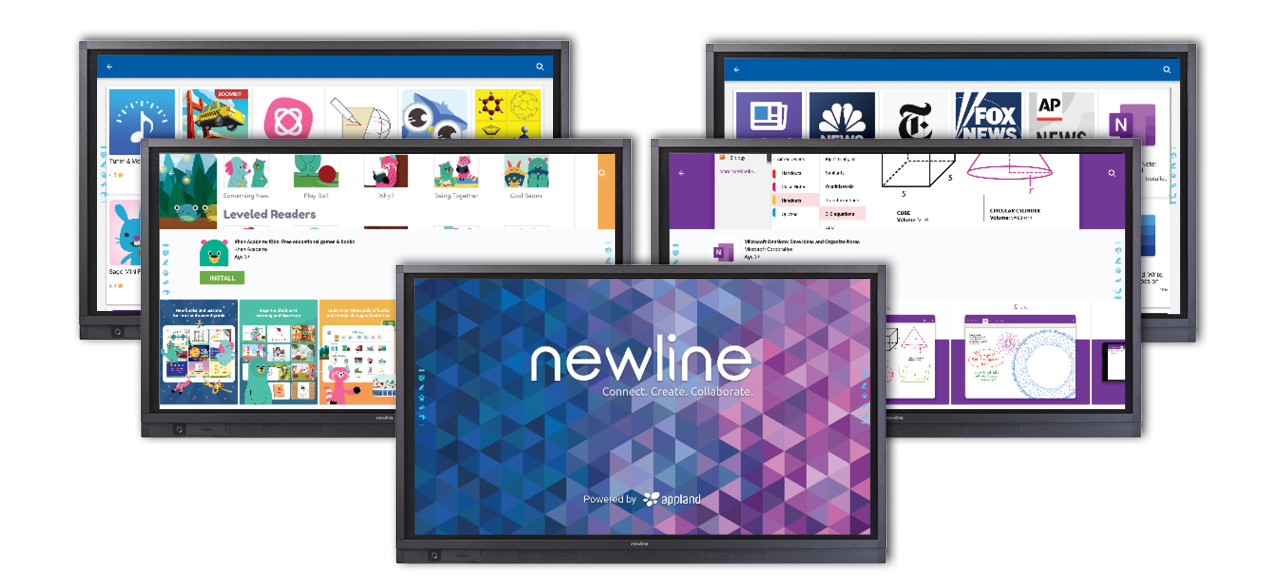 Need to disable access to apps? This option is available through Newline Display Management Plus. Although users can search the entire app store, administrators may disable certain apps for download. This keeps control and regulation in the hands of the IT staff when needed.
Only with customer feedback, were we able to develop these effective resources. Our unique business model allows us to address the pressing need for more tools in the market.
Stay in Touch! Sign up for monthly updates: